Three internationally-acclaimed experts in voice and swallowing disorders will preside at the 3rd annual Conference for Voice and Swallowing Disorders beginning on Sunday, March 20. Opening ceremonies, scheduled for March 19 in the main lecture hall of King Saud University's College of Medicine, were postponed a day due to HRH King Abdullah's announcement that all government offices would be closed on Saturday.
The three-day conference will feature a combination of presentations, workshops, and lectures in the King Khalid University Hospital complex. The Communication and Swallowing Disorders Unit at King Khalid University Hospital, led by Dr. Khalid Al-Malki, is the leading scientific, clinical, and research reference of communication and swallowing disorders in the Middle East.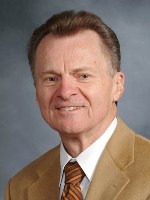 Thomas Murry, professor of speech-language pathology at Cornell University and a visiting member of KSU's Research Chair of Voice and Swallowing Disorders will be joined by Diane Bless, professor emeritus at the University of Wisconsin's department of communicative disorders an surgery, and Ryan Branksi, assistant professor of otorhinolaryngology in Cornell University's Weill Medical College.
Dr. Murry was a 2010 recipient of the American Speech-Language-Hearing Association's distinguished award, the highest honor extended the ASHA, an organization with 140,000 members.
According to Dr. Al-Malki, who also is supervisor of the KSU Research Chair of Voice and Swallowing Disorders (RCVASD), two Saturday workshops will give attendees an invaluable opportunity to participate in authentic, hands-on demonstrations of technology used to assess voice and swallowing disorders.
The first will be a demonstration of laryngostroboscopy, a method of observing vibrations of the vocal cords in order to diagnose causes of vocal disorders in conjunction with vibration disorders of the vocal cords. A stroboscope is a metal instrument approximately the size around as an index finger and ten inches long.
A common misconception is that a stroboscope goes down the throat, but this is not the case; rather, the back of the throat is sprayed to numb your mouth and throat, and a microphone is clipped to your shirt to pick up the sound of the voice. Finally, another microphone is placed on your neck, and the procedure generally lasts two or three minutes.
The second hands-on workshop will demonstrate the use of fiberoptic endoscopic evaluation of swallowing (FEES), which allows a speech language pathologist (SLP) to find out why you have trouble swallowing. An endoscope uses two fiber optic lines: A "light fiber" that carries light into the nose and throat, and an "image fiber" that carries the image of the body cavity back to the physician's viewing lens.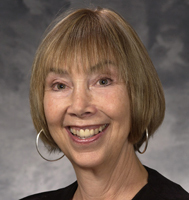 Dr. Bless will deliver lectures dealing with high-speed laryngeal photography, while Dr. Banski's presentations will deal with tissue and scar analysis. Lectures will also be given by King Saud faculty members, including Doctors Al-Malki and Mohammed Farahat.
The conference and its distinguished panel is a reflection of the unprecedented support that King Saud University continues to bestow on the RCVASD, in which faculty focus is more on specialized rather than general clinics, sub-specialties rather than specialties. Examples of the sub-specialties are voice and swallowing, cleft lips and palates, hypersalinity and cochlear implant rehabilitation.
KSU has the most advanced and active centers for cochlear implants in the Middle East, it naturally also has the leading center for cochlear implant rehabilitation. KSU received international acclaim recently when a profoundly deaf Palestinian girl was successfully given the gift of hearing in an extremely delicate operation.
The academic voice and its impact on the teaching profession have gained special interest in recent studies concerned with occupational voice disorders. To the best anyone's knowledge in the Chair, no study had investigated the problem among Saudi teachers. The study was based on an investigation of the prevalence of voice disorders among Saudi teachers in Riyadh city, in addition to the possible risk factors linked to disorders.