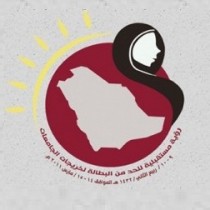 A two-day seminar was recently conducted at the King Saud University Studies Center  on the KSU Olaysha Campus for Girls entitled "A Vision for Limiting Joblessness Among Female Graduates of Saudi Universities". Featured guests at the opening session on March 14 included Her Royal Highness Princess Hessa Al-Shaalan, wife of King Abdullah Bin Abdul Aziz Al Saud, whose attendance reflects the government's enduring support of the University and its Rector Abdullah Al-Othman, according to Olaysha Dean Nora A. Al-ElShaikh.
Some of the central issues addressed in the seminar were the increasing unemployment of educated Saudi females, as compared to males, the need to limit foreign labor in the Kingdom and effective methods of carrying out Saudization in the private sector, especially for women.
Various expert perspectives were provided by faculty members of KSU's male and female colleges, who discussed specific topics such as joblessness in Saudi Arabia and its social, economic, and psychological impact on individuals, as well as the types of Saudi employment needs that can be addressed in order to accommodate and benefit the progress of Saudi Arabia's knowledge-based economy.
In her address, Dr. Al-ElShiekh presented an overview of the employment challenges that confront Saudi youth today and in the future.
In between sessions, participants took advantage of the opportunity to exchange their employment experiences, and at the seminar's conclusion, a recommendation committee provided attendees with an overview of the comments and conclusions offered during the two-day seminar.
Related News