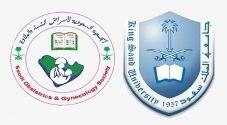 King Saud University will be co-host to the International Conference of Obstetrics & Gynecology and the 20th annual Scientific Meeting of Saudi Obstetrics & Gynecological Society scheduled for March 29  through 31 at the Palace of Culture in Riyadh's Diplomatic Quarter.
The activities will be held concurrently under the auspices of KSU Rector Abdullah Al-Othman and will highlight health issues specifically related to women including the detection and treatment of diseases through the latest findings of science and medicine and the risks in pregnancy and childbirth.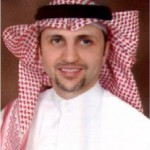 According to Organizing Committee President Dr. Hazem Al-Mandeel, a KSU Assistant Professor and Consultant in Obstetrics and Gynecology Deptt., College of Medicine the Conference will be attended by international experts and speakers, in addition to a number of prominent consultants in the Kingdom.The meeting also aims to create opportunities for attendees to connect with experts and workers in the field of gynecology and obstetrics in order to develop a strong foundation for excellence in services provided in hospitals throughout the Kingdom.
Dr. Al-Mandeel noted that this conference will discuss a number of specific issues in the field of obstetrics and gynecology such as high-risk diseases, infertility in women, oncological diseases, urinary incontinence and pelvic surgery in women.
The conference will also feature workshops related to professional development and high performance for practicing and future doctors.
Several years ago in a medical journal, Dr. Munirah Balahmar , consultant of community medicine and head of the health awareness and of the First Care and Preventative Medicine Department said "The majority of Saudi women are careless about protecting their health," and added that the carelessness is affecting their children.
But in 2009, Princess Hissah bint Al-Sha'alm, wife of King Abdullah, successfully campaigned for a chair for women's health King Saud University, the first of its kind in the Middle East. Since then, women's awareness has increased and medical clinics and in the last two years the number of women using them has significantly increased.
Prior to the recent increased awareness, women in Saudi – where there was an inordinant incidence of osteoporosis, diabetes, and STDs – were obtaining their medical information from the magazines, newspapers, the visual media, and friends, according to KSU sociologist Dr. Abdulazi Al-Ghreeb.
Conferences such as the two scheduled next week for Riyadh are major factors in providing hospitals and health care clinics with more qualified personnel, up-to-date medical findings, earlier detection of disease, and more knowledgeable women when it comes to pregnancy (Saudi was 97th among 223 countries in births per 1,000 persons), childcare, and women's overall day-to-day health care.
Related News