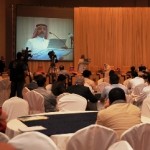 In cooperation with King Abdulaziz City for Science and Technology (KACST), King Saud University recently held a workshop on writing and publishing scientific papers on Monday, March 21, 2011. The workshop, organized under the patronage of KSU Vice Rector for Graduate Studies and Scientific Research Dr. Ali Al-Ghamdi, focused on the global requirements of excellence in science and academic publishing.
Dr. Ahmad Al-Khazim, supervisor of the Saudi National Science, Technology and Innovation Plan and manager of KSU's National Science, Technology and Innovation Unit, pointed out that the workshop included lectures by the following international experts:
Chris Bendall from Springer Science+Business Media (or Springer) discussed research and scientific publications in the Middle East, in addition to various opportunities existing for researchers in the Kingdom of Saudi Arabia;
Warren of Rayen of Edanz Scientific Editing spoke about writing scientific manuscripts for submission to English-language, peer-reviewed journals, focusing on issues such as how non-native English authors can overcome the language barrier, abstract writing and publication ethics.
Marika Stauch of Springer discussed author services and various tools that allow authors to optimize how they search, find and access Springer content;
Diana Alkema of Springer informed attendees how to best use and utilize services provided by the Springer Website, namely SpringerImages, SpringerMaterials, and SpringerLink.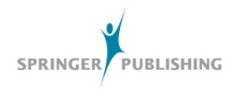 Dr. Al-Khazim said that the workshop was significant as it focused on five journals issued by KACST, adding that KSU holds such workshops in order to introduce researchers to these journals and assist them in publishing academic and scientific papers in these journals, using a standard process and format.
The workshop was attended by a large number of well-versed Saudi scholars and researchers and included fruitful interaction and discussions between attendees and visiting experts.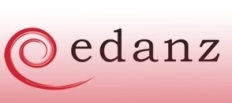 More than 150 Nobel Prize winners have published with Springer, which is one of the largest and most prestigious international scientific publishers. Many of their publications are considered authoritative works for academics and students.
With a team of 140 highly qualified scientists and academics, Edanz editing and rewriting services extend to authors worldwide. In 2006, Edanz became the first international editing company to fully localize in China.