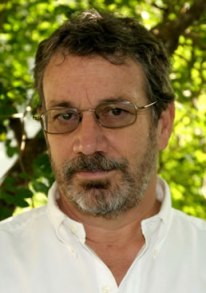 KSU's Date Palm Research Chair and the Saudi Society for Agricultural Sciences are presenting two public lectures by researchers participating in the Society's Fourth International Conference.
The lectures will be delivered on April 3, from 10:00 to 11:30 am at the auditorium of KSU's College of Food and Agricultural Sciences.
The first lecture will be delivered by Dr. Richard E. Litz, Director of Center for Tropical Agriculture, University of Florida, and will address biotechnology and the improvement of the mango fruit.
Dr. Kesavan Subaharan, Senior Scientist at India's Central Plantation Crops Research Institute (CPCRI) will deliver the second lecture. Its topic will be: using electrophysiology to understand the sense of smell in insects and their choice of groups.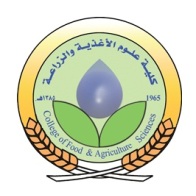 After the lectures, the researchers will visit the seat of the Department of Plant Production's Date Palm Research Chair  in the College and will discuss venues of cooperation with the University of Florida and the CPCRI. The researchers will then visit the Red Palm Weevil Research Laboratory in the Chair. This will be followed by a field trip to Mouhafazat Kharg to view current Chair activities there and several farms in the mouhafazat will be visited.
The Saudi Society for Agricultural Sciences' Fourth International Conference is due to be held in Al-Massarah and Al-Azizeyyah Farms in Al-Khattah City, Hail Region, from April 4 to April 7, 2011 and is entitled: "Agriculture and Rural Development". The lectures of Litz and Subaharan come as a result of the scientific cooperation between the Chair and the Society. In fact Chair representatives will take part in the research chairs session in the conference, focusing on its role in supporting Saudi agriculture. The Chair will also present several scientific papers during the conference and will also take part in the conference exhibition.
Chair supervisor Professor Saleh A. Aldosari has expressed his gratitude to Dr. Ibrahim Aref, chair of the society, for inviting renowned international researchers to the conference.
The Date Palm Research Chair was established in spring 2009 to conduct research in the highly specialized areas of the dreaded pest of date palms. Manned by a small team of researchers, the Chair's mission is to find and validate innovative methods to combat the pest and pass on the information to concerned agencies and services.
The Chair is located in the Plant Production Department, which was established in 1965 as the first of its kind in Saudi Arabia. It is concerned with the generation, integration and application of knowledge on production of crop plants and management of renewable natural resources for the benefit of mankind.
Related News