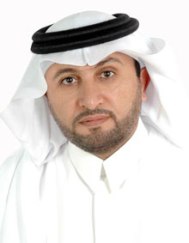 While the Arabic voice rapidly gains global strength, King Saud University is committed to be an international catalyst for the official language of 22 countries and a secondary language in many parts of the world.
The KSU Research Chair for Teaching Arabic to Speakers of Other Languages (TASOL) has established an enthusiastic list of objectives and the chair's supervisor, Saad Alkahtani, and lead professor, Dr. Mahdi Alosh, have become familiar visiting professors at regional and international conferences. Dr. Alosh, in particular, has been invited to speak at two regional conferences this spring and next July will be teaching an intensive distinguished Arabic course at San Diego State University in California, USA.
"The TASOL chair is embarking on several projects as part of a drive to attain international visibility and to provide much needed instructional and assessment materials to the profession," Professor Alosh said. "We have launched research projects in the functional aspects of the Arabic language in such domains as teaching, language testing and language strategies.
"We also are in the process of forging agreements with American organizations that have expertise in foreign language teaching and testing, as well as universities with substantial Arabic programs at the undergraduate and graduate levels."
Dr. Al-Kahtani, the TASOL Chair Supervisor, emphasized whatever progress his department has enjoyed, the success must be in large part attributed to KSU support including the funding of a major facility and teaching aids.
"Thanks to funding from KSU Professor Dr. Abdullah [KSU Rector] the Language Institute is moving into a new state-of-the-are building in the coming academic year," Dr. Al-Kahtani said. "It will house the Arabic Research Chair, as well as language laboratories and other facilities that will facilitate the execution of our strategic plan.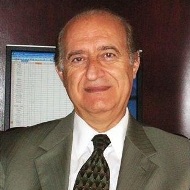 "We are planning to make the ALI a benchmark for other institutes and centers that offer Arabic to speakers of other languages through producing new instructional materials, assessment instruments and pertinent empirical research.
"The ALI has in place a policy to attract distinguished faculty and serious, promising students."
The countries in which Standard Arabic is the official language have a combined population of 350 million and even in 1974 was large enough to attract the 192-member United Nations attention and the organization made Arabic its sixth official language. In the ensuing two decades, the language held its ground and then early in the 21st Century made a quantum surge internationally and has continued to flourish, particularly in the United States.
The U.S. Department of Education has identified Arabic as the "language of the future, and many Americans are taking this view to heart. Some of the nation's top universities have established Middle East outposts and funding for Arabic studies, at home and abroad, has increasingly become available.
The Center for Arabic Study Abroad (CASA), based at the University of Texas at Austin, represents a consortium of 35 U.S. universities that has offered fellowships – round-trip transportation, tuition, and a small monthly stipend – to students interested in an intensive advanced-level of Arabic study in Cairo in Egypt, and Damascus in Syria.  In one Texas high school district, $1.3 million has been allocated to fund Arabic courses.
The Modern Language Association (MLA), founded in 1883 and boasting 30,000 members from 100 countries, arguably offers the world's comprehensive and accurate analysis of national trends in languages offered at U.S. institutions. In a 2009 survey, the MLA revealed that Arabic has been elevated from the list of Less Commonly Taught Languages (LCTA) and placed among the languages most commonly taught.
The surge is significantly evident in the United States, a nation in which an estimated 47 million residents speak at least one second language and approximately a million speak Arabic. Spanish, French, and Germany remain the three most frequently taught languages in U.S. schools, but the MLA has revealed that from 2006 to 2009, enrollment in Arabic courses increased 46.3 percent, nearly three times the increase for Chinese courses.
"Although the figure might be a bit inflated, our database currently includes 1,020 Arabic language and literature [400 in the United States]," Dr. Alosh said. "In addition, there are now more than 200 pre-collegiate schools that offer Arabic or has bilingual programs."
On the Internet, one of the world's most influential vehicles of communication in education and business, Arabic ranks eighth with 65.4 million users, behind English, Chinese, Spanish, Japanese, Portuguese, and German. Arabic trails German by less than 10 million users and less than 20 million behind Portuguese.
The quality, scope, and reach of the researched produced by the Chair, as well as the achievement of the goals will make [TASOL] a credible professional arm of the Arabic Language Institute at KSU.
The Chair's efforts to date have produced dividends not only for the Kingdom but throughout the world, according to Dr. Al-Kahtani.
"Some of our international graduates have gone back to their countries to assume high-ranking positions in the government and diplomatic corps," he said.