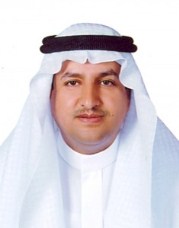 King Saud University's Abdul Chair of Engineer Abdullah Ahmad Bagshan for Bee Research, supervised by Dr. Ahmed Al-Khazim was awarded a gold medal at the 39th International Exhibition of Inventions for his system to facilitate the breeding of young honey-producing bees.
The exhibition, held April 6-10, 2011, in Geneva, Switzerland, featured 1,000 inventions submitted by 750 inventors from 45 countries and is the world's leading event dedicated to inventions.
Dr. Al-Khazim invention controls temperature and humidity in beehives and increases or decreases honey output to determine the ideal ratio to breed young honey-producing bees.
Dr. Al-Khazim, supervisor of the Bagshan Chair for Bee Research, said this would solve many problems that cause beekeepers tremendous losses, including the loss of large numbers of bees and reduced honey production.
He said preliminary results of research by the Bagshan Chair indicate that the new system reduced the rate of loss of bees in hot areas, and this positively affected the production of honey and other bee products, such as royal jelly honey and bee toxin, which are more important than the honey itself.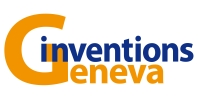 Dr. Al-Khazim called winning the medal a crowning achievement for the Chair and recognition for the support to all researchers by the KSU leadership. He thanked KSU Rector Abdullah Al-Othman and KSU Vice Rector for Graduate Studies and Scientific Research Dr. Ali Al-Ghamdi for their support of the Research Chairs Program. He also thanked Engineer Abdullah Ahmad Bagshan for funding the Chair. He said Engineer Bagshan's support turned the dream of bee industry supporters in the Kingdom into a reality.
"His support," Dr. Al-Ghamdi said, "generates accomplishments as well as solutions to serious problems in this industry."
In February 2011, the Bagshan Chair for Bee Research won a silver medal at the 10th Malaysian Technology Expo in Kuala Lumpur. The Chair also won the KSU Innovation Center Prize and the Rector Al-Othman Prize for distinction in societal partnership.
The Chair has six patents registered in the European Patent Office.
Established in February 2009, the Bagshan Bee Research Chair was recognized for its services to the community, rincluding training courses for beekeepers to improve their capabilities and teach them additional skills ito produce honey, protect bees from pests and yield other bee products.
Related News