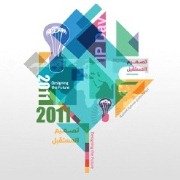 On Tuesday, April 26, 2011, the Kingdom of Saudi Arabia will celebrate World Intellectual Property Day, whose theme is "Designing the Future".  The event aims to raise awareness on the significance of intellectual property (IP) and how it rewards creativity, stimulates innovation and contributes to economic development while safeguarding the public interest.
KSU will celebrate the event in cooperation with the Intellectual Property and Technology Licensing Program (IPTL), King Abdulaziz City for Science and Technology (KACST) and the King Abdulaziz and his Companions Foundation for Giftedness and Creativity, while the celebration's activities will include a presentation by a World Intellectual Property Organization (WIPO) specialist, who will speak on subjects such as international IP laws and standards, the use of IP for economic development and WIPO's global IP protection services.
In addition to speeches delivered by various specialists renowned for their expertise in the IP field, the event will emphasize patents, which are the backbone of technology and knowledge transfer, as well as building Saudi Arabia's knowledge economy.
The speakers will give presentations on the following subjects:
Copyrights;
the role of the family, institutions and agencies in fostering creativity;
preparing marketing plans
studies dealing with invention marketing, investment and industrial or commercial production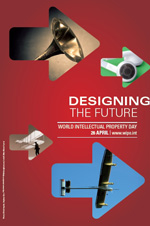 In order to provide clear examples of successful innovators and inventors, various KSU faculty with inventions will tell the story of their successes and challenges they have experienced in the field of patents.
The celebration activities will be held in the Convention Hall at King Abdulaziz City for Science and Technology (for men), while females will be participating by live broadcast in the building 20 auditorium at Al-Malaz campus' Center for Science and Medical Studies.
Activities will be directly broadcast on the Internet at www.saudiipday.com