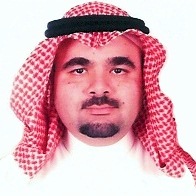 Under the patronage of KSU Rector Abdullah Al Othman and organized by the Department of Radiology and Medical Imaging, a conference entitled "Recent Developments in Diagnostic and Interventional Radiology" opened last week.
Dr. Mussaad Al-Salman. KSU's Dean of the College of Medicine and University Hospitals Supervisor, welcomed participants by highlighting KSU's drive for scientific excellence.
Dr. Nizar Al-Nakshabandi, Chairman of the Radiology Department and organizing committee chair, followed by speakers thanked participants, including international specialists from Saudi Arabia, Europe and America for their attendance. He emphasized the conference's important  role in disseminating current medical expertise regarding the methods and technology used to address health risks, diseases and sports injuries. He also said that as such technology is generally available throughout the Kingdom, the conference aimed to provide an invaluable opportunity for Saudi Arabia's radiology experts to enhance their proficiency and continue raising the standards of medical service in the Kingdom.
Dr. Al-Nakshabandi said that the conference participants would be exchanging views and expertise and discuss various research being done in this field, adding that the conference featured workshops on radiology of the brain, nerves, stomach, intestine, lungs and bones. Topics also included nuclear medicine and PET-CT (Positron emission tomography - computed tomography).
Dean Al-Salman next pointed out that the conference, with its high-caliber international and local guests, would shed light on what is new in the evolving science of Radiology. "Appropriately", he said, "this event is taking place at the Kingdom's first College of Medicine". KSU's College of Medicine was established in 1967.
An exhibition of radiological equipment from international companies will be held in parallel to the conference.
In 1968, King Abdul-Aziz University Hospital (established in 1956), became affiliated with the KSU; subsequently, in 1982, King Khalid University Hospital and the new College of Medicine building became the central campus for teaching medical students.