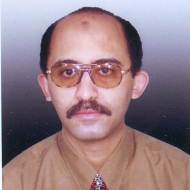 Members of King Saud University's Center of Excellence in Biotechnology Research     (CEBR) are to be featured speakers at the 26th Saudi Biological Society Meeting entitled "Climate change and biodiversity", which will take place at the Taif University on May 10-12.
The annual conference will be held under the title "Climate Change and Biodiversity", providing an excellent opportunity for professionals, experts, academics and researchers to exchange knowledge and share experiences. A breadth of subjects are to be addressed at the event including pressing environmental issues, general and veterinary medicine, agriculture and health sciences and pollution, pharmacy, water recycling.
Dr. Ihab Ibrahim Moussa, professor of microbiology in KSU's College of Pharmacy, will be one representative of the Center, discussing his research into molecular techniques for rapid detection of salmonella in frozen chicken and chicken products in Riyadh". Using a scientific technique, multiplex polymerase chain reaction (Multiplex PCR), Dr. Moussa's study analyzed the presence of Salmonella in poultry products from local and imported chicken products.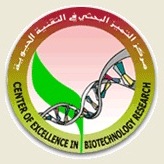 According to the American Centers for Disease Control and Prevention (CDC), Poultry-related Salmonella, which cause illnesses like typhoid fever, paratyphoid fever, and the food poisoning, 40,000 cases of salmonellosis are reported annually in the United States; the actual number of infections, however, may be thirty or more times greater.
Activities at the event are being organized by the University of Taif, the Presidency of Meteorology and Environment (PME), the Saudi Wildlife Commission and KSU's Prince Sultan Research Chair for Environment & Wildlife.
The Center of Excellence in Biotechnology Research endeavors to explore and solve problems that affect society and sustainable development in Saudi Arabia. Their expertise focuses on agricultural, medical and pharmaceutical biotechnology.