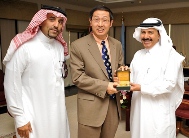 King Saud University's Engineer Abdullah Bagshan Growth Factors Bone Regeneration Chair (GFBR) recently completed an agreement of cooperation to obtain the services of UCLA professor Cun-Yu Wang.
Dr. Wang, a professor and chairman of the Division of Oral Biology and Medicine at the UCLA School of Dentistry, will study the use of stem cells to repair bones and treat diabetes.
Dr. Wang is a world authority in stem cell and diabetes research and is \ among the top 20 researchers receiving scholarship support from the American Institute of Health. He has published several articles in Nature Journal and Science Journal, and among his achievements is the discovery of an enzyme that spreads cancer in the body.
Dr. Ali Al-Ghamdi, KSU vice rector for graduate studies and scientific research, who also signed the agreement, said that KSU is always keen on attracting the most renowned scientists in all domains to support its strategy to advance scientific research at the university.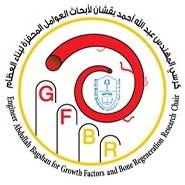 The Bagshan Research Chair for Growth Factors and Bone Regeneration is headed by Dr. Khalid Al-Hezaimi, an assistant professor in KSU's Department of Periodontics and Community Dentistry. The Chair has attracted distinguished scientists in such fields as bone disease, diabetes and osteoporosis -- areas deemed critical to the needs of the Saudi people. As a result, many developments in the transfer of essential biotechnologies are being used in clinical treatment and in senior studies research development.
Related News