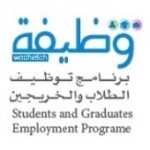 In what will be one of the most valuable services available to King Saud University students in their search for employment, the University has created the Students and Graduates Employment Program.
The program, initiated by the Deanship of e-Transactions and Communications and supervised by Dr. Yousef Al-Ohali, was launched on May 10 in an official ceremony attended by KSU Rector Abdullah Al-Othman and Vice-Rector Abdulaziz Al-Ruwais.
In essence, the program is a website (www.wadhefah.ksu.edu.sa),  the newest and most streamlined means of aiding KSU students prepare for the transition from the academic to the professional world or for former students find a new job – part of the university's emphasis to help students be a part of the knowledgeable society. The primary element in the program is the My CV (Curriculum Vitae), an automated system that will guide the student through the process of registration and search for potential employers, nationally and internationally.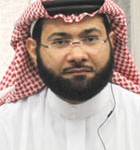 The primary companies involved with the program include Riyadh Bank, Almarai, Mihnati, Nesma Advanced Technology and Al-Elm.  My CV was organized by the Department of Portal and e-Services led by Director Abdulaziz Al-Oraij of Portal and E-Services Department.
"Everybody knows that the university has adopted a strategy," KSU Vice-Rector Al-Ruwais said explaining how the new program fits in with KSU goals. "One of those (facets) is to promote the achievements of the staff, students, faculty . . . or even administration.
"The university's graduates an important facet in our strategy. Naturally, we need KSU graduates to find jobs."
Dr. Al-Ruwais cited the results a survey conducted several years ago as the impetus for the Wadhefah program. The survey revealed that in Saudi Arabia, King Saud University engineering graduates were the most sought after graduates, but also indicated a need for better communication skills for students to connect with employment opportunities.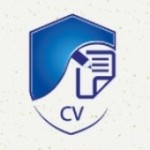 The administration also realized a need for an automated process that would provide a much more effective and expeditious means for students to pursue their job searches.
"This is why Dr. Yousef and his staff, along with other units of the university, cooperated in the university's revolutionary automation process, a step originally initiated by the Deanship of Student Affairs."
By accessing Wadhefah, the student and prospective employee can begin an automated job search by submitting a user name and password and compiling a profile and curriculum vitae. Once the subscriber is entered into the Wadhefah data base, a list of national and international companies and employment opportunities is available.  Making the program even more comprehensive, job descriptions will include the career level and whether the position is part-time, contract, freelance, or an internship.
If the student finds an appealing opportunity relevant to his or her field, a means of applying is afforded. The process also allows the student to readily update or revise a CV to fit a promising job description.
Related News