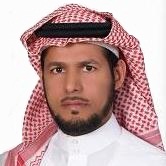 Two King Saud University professors have discovered a new species of ant belonging to the rare genus of Carebara ants, which has more than 180 species throughout the world.
Dr. Abdulraham Aldawood and Dr. Mostafa Sharaf, professors in the Plant Protection Department in KSU's College of Food and Agricultural Sciences, discovered the insect in Saudi Arabia's Baha area and designated the species as Carebara abuhurayri in recognition of Abu Huraira, whose Banu Daws tribe once inhabited the region.
The Carebara abuhurayri ant is only the second species from the Carebara 1840 genus to be recorded in the Arabian Peninsula.
The professors' discovery, made in collaboration with noted British entomologist Dr. Brian Taylor on April 18, 2010, was published April 28 of this year in ZooKeys Magazine, issue No. 92 of 2011, a journal that focuses on research and studies related to Zoology.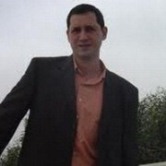 "This paper is part of a team effort of the Economic Entomology Research Unit (EERU), the Plant Protection Department, the College of Food and Agricultural Sciences, and King Saud University," the scientists wrote in their paper's acknowledgement. "We're [also] grateful to Dr. Brian Taylor and [entomologist] Mr. Barry Bolton for their continuous assistance."
Bolton was director of London's Natural History Museum from 1971 through 2004 and has remained an associate consultant of the museum since his retirement. He and Dr. Taylor are two of the world's foremost entomologists.