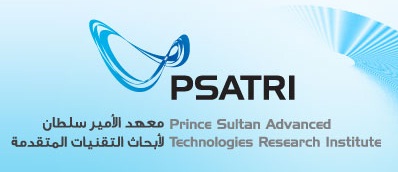 Early this year, Prince Khaled Bin Sultan, Assistant Minister of Defense and Aviation laid the foundation stone for Prince Sultan Advanced Technologies Research Institute (PSATRI) at Riyadh Techno Valley (RTV). The ceremony also involved the signing of agreements between KSU Rector and PSATRI Supervisor Dr. Abdullah Al-Othman and several international companies including BAE, Boeing, SAAB, Agusta, and Advanced Electronics Company.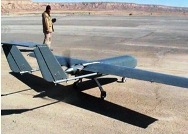 The institute, established two years ago and to be housed in the KSU College of Engineering until the Riyadh Techno Valley complex is complete, is involved with communication and networking, electromagnetic imaging, millimeter-wave and infrared sensors and intelligent systems research. PSATRI was organized to offer – through strategic partnerships and modern technology – hands-on experience and partnerships with the private and military segments, as well as affording educational opportunities for KSU students.
Of the Institute's many projects since its inception, the most publicized has probably been its work with unmanned aerial vehicles (UAVs), which can provide a cost-effective solution for patrolling large areas including Saudi Arabia's 9,000- kilometer borders along land and sea. UAVs also have potential civilian values such as monitoring the Kingdom's pipelines for maintenance and security and search-and-rescue missions in the desert. The immediate focus is on the development of intelligent flight control systems (FCS) to provide stable roll/pitch and to hold altitude. It also performs automatic navigation according to the pre-programmed waypoints using on-board GPS and inertial navigation system.
Already completed are prototypes that benefit from being small and low-cost compared to commercial FCS system. Sensors are also being developed to be used as part of the UAV's payload, along with the software to process information from the sensors. This includes gyro-stabilized visual and thermal cameras.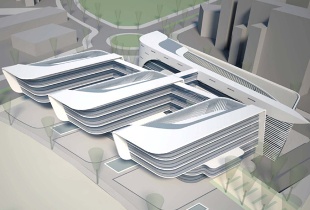 A considerable proportion of the Institute resources are currently devoted to research on mobile cellular telecommunication services. Since introduced in the early 1980s, the mobile cellular industry has flourished, with at least 4.8 billion cell phones already in operation and accounting for $100 billion annually. In a Bloomberg survey, the Middle East has a high per capita usage with Saudi Arabia (No. 9) behind the United Arab Emirates (No. 1), Qatar (No. 7) and Bahrain (No. 8).
The increase in use, however, has been linked with a rapidly growing health concern expressed by various watchdog medical groups including the World Health Organization which fears that the radiation emitted from the phones could be causing damage in the human head's soft tissue. In a series of international neurological studies, the electromagnetic wave radiation has been associated with maladies such as early senility, brain cancer, benign tumors on the auditory nerve, and memory loss.
In a King Saud University study conducted from 2006 through 2009, 34 Wismar Albino rats were used in a controlled study: 14 exposed to 60 minutes daily of mobile radiation, 14 to 30 minutes daily and ultimately compared to six unexposed rats. When blood was collected, researchers discovered that the rats exposed to 60 minutes of mobile radiation daily had an inordinately low level of serum testosterone, the 30-minute group's level slightly better, and the unexposed rats tested normal. Through assistance from the King Abdul Aziz City for Science and Technology, the KSU Saudi Telecom Company Chair and PSATRI researchers are working on a cellular telephone design that would reduce electromagnetic wave radiation for cell users.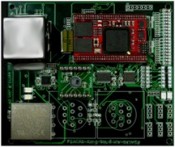 PSATRI, led by Executive Director Sami Alhumaidi, is committed towards excellence in quality, efficiency and innovation. With the continuous support of its major partners, KSU and the Royal Saudi Air force, the vision of becoming a leader in electronics, electro optics, communications, and defense related technologies can be realized by fostering an environment that encourages creativity and innovation. This goes in harmony with the nation's strategic move towards a knowledge-based economy.
Related News