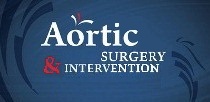 A symposium entitled "Aortic Surgery and Intervention" was held May 21-22, a two-day forum in which a large international cast shared the dais with members King Saud University Medical College hospital staff.
The objective was to shed light on the most recent developments in surgeries and interventions in the aortic artery. The program, held in the King Fahd Cardiac Center, featured eight topics, four each day, and included nearly two dozen international experts from Sweden, Canada, and the United States. The panels for each topic ranged in size from three to five speakers with the panels ranging from three to five speakers.
On opening day, the program opened with the focus on "Transcatheter Aortic Valve Therapy," one of the lengthier subjects with five speakers participating in a two-hour presentation. The session was followed by "Aortic Root and Ascending Aorta Part 1," "Aortic Root and Ascending Aorta Part 2," and "Aortic Arch."
The second day's program included "Aortic Dissection," "Descending Thoracic Aorta," "Thoracoabdominal Aorta" and "Technical Tips." Some of the speakers participated in more than one segment.
All guest speakers brought with them international portfolios in surgery, research, education, or a combination of the three. One of the most celebrated visitors was Dr. Randall Griepp from Mount Sinai School of Medicine in New York. Griepp has more than 40 years of medical assistance and collaborated with Dr. Norman Shumway in the development of transplant procedures used by Shumway in his 1968 heart transplant, the first successful U.S. transplant.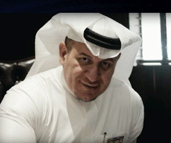 Also from Mount Sinai was Steven Lansman who studied under Griepp and in 1985 assisted his mentor in launching Mount Sinai's heart transplant program. Griepp was on the Aortic Arch panel and Lansman shared in the Aortic Dissection presentation.
Dr. Gosta Petterson, who is a guest professor at several universities in China, Romania, and the United States and an honorary member of Finnish, Lithuanian, and Romanian medical societies, was among four panelists representing the Cleveland Clinic in the U.A. state of Ohio. Dr. Timothy Resch represented the Malmo Hospital in Sweden and Dr. Benoit de Varennes traveled from McGill University in Montreal and Dr. Nicholas Cheshire flew in from Imperial College in London.
The symposium was organized by the King Fahad Cardiac Center with Dr. Mohammed Fouda, director of the center, chaired both the symposium and the event's scientific committee.