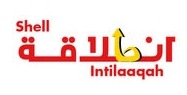 Shell Intilaaqah Saudi Arabia and the Riyadh Valley Company (RVC) held a workshop last May to promote the concept of entrepreneurship among young Saudis, generally those 18 through 35 in age . . . specifically King Saud University students.
Shell Intilaaqah Saudi Arabia is based on the Shell LiveWIRE program, an international initiative developed by Shell and conducted in 26 countries, while the RVC is the knowledge investment arm of King Saud University (KSU). Obaida Shorrab, RVC's general manager for emerging investments, said that the initial workshop – "Enlightening Ideas and Free Enterprise Culture" – is part of an initial phase in a system meant to cultivate Saudi students' abilities to launch business projects, especially those based on pioneering technology.
"We will hold workshops to introduce young people to the best means of freeing their innovative talent and we will be holding annual competitions for best plans of actions and exemplary business models," Shorrab said.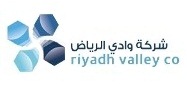 According to Dr. Rasheed Al-Zahrani, supervisor of administrative and investment affairs at the Riyadh Techno Valley (RTV), said that RVC works to encourage innovation and establish pioneering projects that are based on research, development and innovation. He said the company's goal is to boost the input of these projects to the process of enhancing the knowledge economy, consolidating the competitiveness of the national economy and to expand its basis.
King Saud University and Saudi Shell signed a collaborative agreement last year to join the forces of the RTV and Shell Intilaaqh Saudi Arabia.
The company, Dr. Al-Zahrani added, encourages innovations by young prospects in technical domains by building partnerships with the private sector and research centers, affording the prospects' the opportunity to convert their ideas into investment entities that can boost the university's developmental role and achieve comprehensive growth.
The joint effort between Shell Intillaaqah Saudi Arabia and the RVC offers specialized training programs that will target the Kingdom's large pool of of talented youth. Empowering them to create projects based on research, development, the program recognizes the central role of young Saudis in building a knowledge-based economy and enhancing the nation's global competitiveness.
The workshops were held in the framework of this agreement.
Shell strives to help the youth to start free enterprise through its free enterprise training program and by assisting them start small ventures assisted by Intilaaqah Shell, a member of the Shell LiveWIRE program, presently available in 12 languages and accessed through training workshops, the internet, other IT-based products, and through published distance-learning products.  LiveWire was originated in the United Kingdom in 1982 and is one of Shell's flagship community investment programs.
The Shell LiveWIRE vision is to be recognized as the leading nonprofit Small Medium Enterprise (SME) training program in KSA that focuses on youth. The mission is to provide training and consulting program for business entrepreneurs in KSA, enabling them to manage and successfully launch their projects.
The program includes:
Training in different business skills including planning, market research, financial forecasting, and resource requirements;
Personal enquiry services on how to start a new business; and
Awards for achieving success
Related News