Under the patronage of Her Royal Highness Princess Hessa bint Trad Al-Shaalan, King Saud University recently held its 2011 Commencement ceremony for female students in the Colleges of Medicine, Humanities and Literature. The event, which took place on Tuesday, May 24, was held at KSU's King Fahad Cultural Centre, while a number of Princesses and Professors were in attendance, along with a large crowd of graduating students and their mothers.
Dean Nora Al-Shaikh, who leads the Olaysha Center for Girls, gave a rousing speech to begin the ceremony, welcoming those attending and congratulating the graduates, wishing them productive and successful futures. She also thanked His Royal Highness King Abdullah Al-Saud and the Crown Prince Sultan Al-Saud for their continuous support of Saudi higher-education, which is cultivating a new generation that is both highly qualified and innovative. Dean Al-Shaikh thanked Saudi Minister of Higher Education Khalid Al-Angari, as well, for his supervision and support for the development process of King Saud University.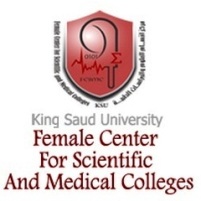 The program included a recorded speech by KSU Rector Abdullah Al-Othman, in which he congratulated the young women and affirmed their significant role in leading the country to continued prosperity and development. In his speech, Dr. Al-Othman highlighted Saudi Arabia's educational mission and the changes and progress being witnessed in recent years.
Illustrating the commitment and excellence exhibited by King Saud University's female students, 1500 graduating students out of 5,389 were honored for maintaining excellent grades and outstanding efforts.
Related News