HRH Prince Salman Ibn Abdul Aziz Al-Saud, Governor of Riyadh Region, was on hand on Sunday, May 29, for a 2011 graduation ceremony for KSU students. Graduates included 2009-2010 summer term graduates, as well as the first and second semester graduates of the 2010-2011 academic year.
In attendance were 6,386 KSU graduates having completed a broad range of degree programs including 56 doctorates, 22 PhD fellowships, 3 higher diplomas in medicine, 548 master's degrees and 5,240 bachelor's degrees. The graduates completed studies in more than 80 specialties.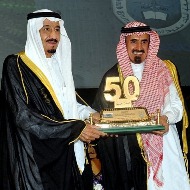 The ceremony, with its large and talented graduating class, is testament to KSU's efforts to meet the monumental demands of a developing knowledge-based economy, and the role it plays in the national education system, providing its graduates with world-class scientific training and skills.
Prince Salman, who has long been a key supporter of KSU and its role as an engine for progress in Saudi Arabia, launched KSU's ambitious 2030 Plan, a 20-year strategic plan guided by Royal directives so as to realize the Kingdom's aspirations and ensure the continuity of KSU's institutional mobility. The 2030 Plan was prepared by a distinguished and highly-specialized Saudi team, along with international experts.
Speaking on the occasion, Prince Salman congratulated the graduating students of the Kingdom's oldest institute of higher learning, noting his pleasure with the great number of 2011 graduates and pointing out that since KSU's founding in 1957, Saudi Arabia's higher education infrastructure has grown to 28 government and 4 private universities.
For his part, KSU Rector Abdullah Al-Othman asserted that HRH Prince Salman's boundless patronage is clear evidence of his belief in the importance of education in general, adding that KSU strives to graduate students that possess knowledge and skills vital for building a prosperous homeland.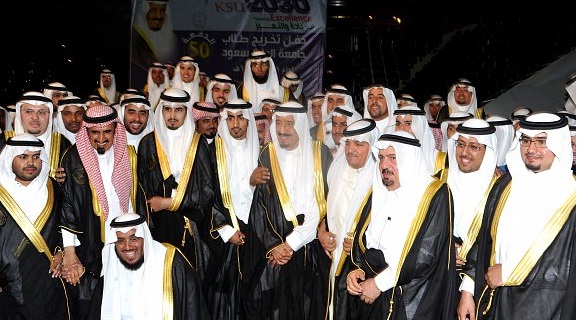 Related News