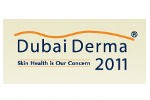 Dr. Khalid AlGhamdi, supervisor for King Saud University's Vitiligo Research Chair, was recently among experts speaking at the 2011 Dubai World Dermatology & Laser Conference & Exhibition (Dubai Derma), an annual event held at the Dubai International Convention and Exhibition Centre.
Under the theme "Skin Health is our Concern", the event showcased best practices in dermatology science and the latest skin care technologies through specialized exhibition, lectures, courses and workshops.
Dr. AlGhamdi, a professor with the KSU Department of Dermatology, discussed research findings from two recently published articles. The first, "Successful Treatment of Periungual Warts with Very Diluted Bleomycin Using Translesional Multipuncture Technique: A Pilot Prospective Study", explored an alternative treatment for periungual warts. Dr. AlGhamdi's research, featured in the April edition of Dermatologic Surgery, aimed to find more effective treatments for this particular type of wart and help dermatologists treat similar cases without scarring or causing permanent nail damage.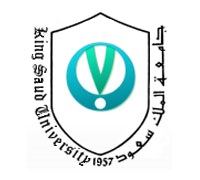 His second presentation, entitled "Surgical Management of the Ingrown Nail", discussed surgical treatment for ingrown toenails and discussed current and potential remedies for this common problem, which can significantly affect ones quality of life and limit social interaction and exercise, especially that of children and young adults.
Dubai Derma covered a wealth of topics including skin diseases, treatments for skin aging, hair loss and hair disorders, psoriasis, body shaping surgeries (body contouring), dermatological laser treatments and the side effects of using Botox.
Dr. AlGhamdi was among a number of distinguished dermatology experts representing institutions such as the Thomas Jefferson Medical College in Philadelphia, Tulane University, the Boston University School of Medicine, King Fahad Medical City, the American University of Beirut Medical Center and the Dubai Medical College.
Related News