On Saturday morning at the Riyadh Techno Valley's Innovation Tower, a contract was signed establishing a new company for providing health information systems. The agreement is a partnership between King Saud University, the Zamil Group Holding Company and Cerner, which is one of the sector's leading specialists in the field of healthcare information technology.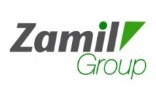 Cerner Middle East believes that the Saudi Government's 2011 allocation of SAR 68.7 billion (18.32 billion USD) for healthcare services and social development is has created an excellent opportunity for healthcare vendors, suppliers and service providers to work together in projects such as this.
It was in late 2010 that King Saud University and Zamil Group signed a Memorandum of Understanding towards creating common vision to establish a company specializing in information technology products and medical services vital for the support of hospitals of the Kingdom of Saudi Arabia and the entire region.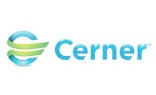 King Saud University's Riyadh Techno Valley has made it a priority to develop high tech advanced hospital management systems to improve operational efficiency and patient care.
Related News