The Riyadh Valley Company, the investment arm of King Saud University which aims to be the leader in knowledge-based investment and technology transfer in Saudi Arabia, announced on June 18 that it has entered into a partnership with Cerner Corporation (Nasdaq: CERN), a leading global supplier of health care technology and Zamil Group, one of Saudi Arabia's leading business groups, to form the Riyadh Valley HIS Company. The collaboration will offer health information systems and services (HIS) to King Saud University affiliated hospitals, other Ministry of Higher Education hospitals and private hospitals throughout Saudi Arabia.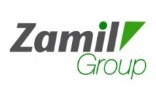 According to KSU Rector Abdullah Al Othman, "The health care sector is a key component in the Kingdom's shift to a knowledge-based economy from an oil-based one. We regard enhancing our country's health care services as a key component of this change and are proud to work with Cerner and Zamil Group to play an emerging role in delivering quality health care to the Saudi community." Dr. Al-Othman, who is also the Riyadh Valley Co.'s Chairman of the Board, emphasized that "Through this public-private sector partnership, our university company has the opportunity to positively impact the quality of life for all Saudis."
The new company HIS offering will run on the Cerner Millennium® software architecture, a highly comprehensive, unified information architecture. Hospitals in the Kingdom adopting this system will recognize a number of important benefits, including:
Improved access to patient information: The creation of an integrated electronic health record for each patient provides real-time access to vital health information, including updated lab results and radiology imagery.
Increased quality of patient care: Electronic order entries eliminate errors caused by illegible handwriting or improper transcriptions, while evidence-based alerts notify physicians of potential complications related to medication interactions and similar situations.
Enhanced operational efficiency: On-time reporting enables hospitals to have greater control over their operations while increasing efficiency and reducing costs.
"This joint venture aligns Cerner with two well-established organizations that have proven track records of successful operations in Saudi Arabia," said Greg White, Vice President and managing director of Cerner Middle East and Africa. "Together, the three companies will work to provide a new delivery model for health care technology in this country."
"RVC and Cerner share a commitment to contributing to the well-being of our communities and see this project as critical to the long-term success of health care in our country," said Dr. Abdulrahman Al Zamil, chairman of Zamil Group. "This partnership to provide HIS is the first of its kind in Saudi Arabia and offers hospitals the opportunity to transform their HIS cost centers into profit centers. Our vision is to see Riyadh Valley HIS Company to become a major source of HIS technology provider in the Kingdom and the region."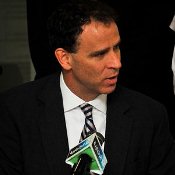 About Cerner
Cerner is transforming health care by eliminating error, variance and waste for health care providers and consumers around the world. Cerner® solutions optimize processes for a wide range of health care organizations such as single-doctor practices, governmental healthcare systems, the pharmaceutical and medical device industries, employer health and wellness service industries and the health care commerce system. These solutions are licensed by some 9,000 facilities around the world, including:
more than 2,600 hospitals;
3,500 physician practices covering more than 30,000 physicians;
500 ambulatory facilities such as laboratories, ambulatory centers, cardiac facilities, radiology clinics and surgery centers;
800 home health facilities; and
1,600 retail pharmacies.
Cerner Media Contact: Dina Tewfik, +971-55-496-4070, dina.tewfik@cerner.com
Cerner Investors Contact: Allan Kells, (816) 201-2445, akells@cerner.com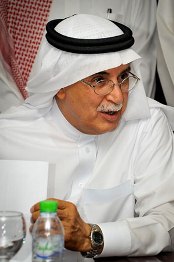 About Zamil Group
Zamil Group Holding Company is a global investment company with diverse interests and capabilities. Across the continents, Zamil Group provides innovative products and services as well as investment opportunities for investors, partners and stakeholders in the industrial, petrochemicals and services sectors.
Zamil Group Media Contact: Bander Al Zamil, +966-1-203-7700, bander@zamil.com
About Riyadh Valley Company
Riyadh Valley Co. is the investment arm of King Saud University in Kingdom of Saudi Arabia. Riyadh Valley Co. is envisioned to participate in transforming Saudi Arabia's oil-based economy into a revolutionary knowledge-based economy. The company's mission is to enhance the economic competitiveness of KSA through investment in and development of advanced technologies and innovation.
Riyadh Valley Company Media Contact: Mazen Al Jasser, +966-55-580-0446, maljasser@rvc.com.sa