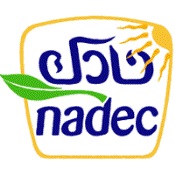 A memorandum of understanding was signed this week between King Saud University's Precision Agriculture Research Chair (PARC) and the National Agriculture Development Company (NADEC), a major Saudi corporation focused on agricultural and dairy production and cattle farms.
The deal, signed by KSU Rector Abdullah Al-Othman and NADEC CEO Abdulaziz M. Al-Babtain, paves the way for a three-year technical and scientific research and academic collaboration for developing precision agriculture technologies vital to the needs of the Saudi Arabian ecosystem.  Dr. Ali Al-Ghamdi, KSU Vice Rector for Graduate Studies and Scientific Research, who along with Rector Al-Othman is a catalyst for the University's rising international status, was also present at the signing.
The two parties also will organize training opportunities that will help KSU experts to remain current with the agricultural uses of geographic information systems, global positioning systems, remote sensing and sensor technologies, which are rapidly changing the effective use of agricultural inputs such as water, seeds and agrochemicals.
The two institutions each bring specific strengths to the partnership. With its extensive agricultural operations, NADEC will provide KSU researchers with access to arable land and yearly crop yields, which can provide researchers with mountains of data. For example, NADEC's Haradh farm project involves 37,500 hectares of agricultural and dairy farms, five massive cattle farms and associated industrial plants. The farms have 25,000 to 30,000 cows, and the plants process their milk into a range of high-quality dairy products, including milk, cheese and yogurt.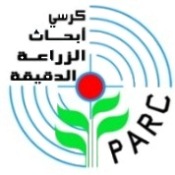 PARC, led by Director Khalid Al-Gaadi and Chair Professor V.C. Patil, provides the project with academic and scientific expertise and cutting-edge laboratory facilities for soil and plant analysis. As a research and training center, the Chair is constantly exploring the latest revolutionary concepts and technology related to precision agriculture.
Precision agriculture is a method of farm management that provides farmers maximum productivity with minimal impact on the environment. The process, which has been evolving since the 1960s, is being employed from the pre-planting soil evaluation stage through the harvest. The advances in precision agriculture have been necessary because of the increased size of farms, the spiraling costs of farming, the international emphasis on environmental issues and the demands on productivity because of rapid growth in worldwide population.
By coupling the resources of NADEC and PARC, King Saud University is continuing its efforts to make life better for Saudi citizens and the world in general.