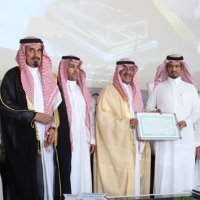 HRH Prince Muqrin bin Abdul-Aziz, Director General of Al Mukhabarat Al A'amah, Saudi Arabia's intelligence agency, recently inaugurated Engineer Khalid Al-Zahrani's Pager Technology Co., which will be a subsidiary of the University's Riyadh Techno Valley.
The Prince received a grateful and enthusiastic welcome by employees of the new company, who all expressed their deep thanks for the support and leadership of the nation's ruling family.
Engineer Al-Zahrani, a young KSU graduate, expressed his heart-felt gratitude to the Prince for investing in the future of Saudi Arabia's young entrepreneurs, providing them with an ideal environment to incubate and promote their ideas, as well as financial support.
Engineer Al-Zahrani also thanked KSU, particularly Rector Abdullah Al-Othman, for his belief in the company and its staff. Al-Zahrani said the company is a prime example of the University's contribution to the Kingdom's nascent knowledge-economy.

The company, which develops and manages automatic paging systems, began operations after signing a number of contracts with the private sector, including a 21.5 million SAR (5.7 million USD) investment by the Saudi Credit and Saving Bank. Al-Zahrani says that the company will soon announce new partners. These developing contracts will result in yet more Saudi youth finding employment.
Further illustrating King Saud University's unconditional support, its Human Resources Development Fund is contributing 50% of Pager Technology Co. Saudi employees of the salary for each employee.
Engineer Al-Zahrani revealed that another innovative apparatus has been designed and manufactured to serve school transportation, and is now in its final stages of planning. The new product, he noted, will soon be announced and a contract for production signed.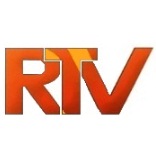 While still a student at KSU, Al-Zahrani launched his automatic paging company in cooperation with Riyadh Techno Valley. 40% of the company shares are controlled by KSU.
The innovation infrastructure of KSU includes the Prince Salman Entrepreneurship Center and the Riyadh Technology Incubation Center (RTIC), while the Riyadh Valley Co., the University's knowledge investment arm, provides the financial impetus for knowledge-based investment and technology transfer in the Middle East and North Africa (MENA) region.
KSU initiatives to encourage innovation and entrepreneurship among young Saudis comes within the Kingdom's Ninth Five-Year Development Plan (2010 – 2014), endorsed in August 2010 by the Council of Ministers. The plan increased development spending over the next five years by 67 percent with total investment over the next five years is $385 billion. The majority of the spending was allocated to education, health, municipal services, housing, culture and transport and communications.
The initiative is designed to increase employment for the Saudi youth, reduce unemployment and its social problems via setting up active job-generating institutions and spreading the culture of free enterprise among Saudi youth by helping them to establish small and mid-sized companies.
Related News