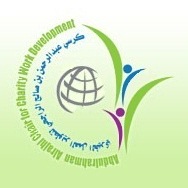 King Saud University's Abdulrahman Alrajhi Chair for Charity Work Development, in cooperation with KSU's College of Applied Studies and Community Service, recently held a workshop titled "Cooperation Between the Human Resources Development Fund (HDF) and Charity Associations."
KSU Vice Rector Dr. Abdulaziz Al-Ruwais opened the workshop by stating that charity work in the Kingdom is based on business and scientific institutions' deep sense of societal value for charity, and that  King Saud University's Alrajhi  Chair exemplifies this concept.
The Alrajhi Chair's supervisor, Dr. Abdulrahman Al-Barrak, said the world is witnessing much conflict and political, social and economic upheaval, along with mounting disasters (such as the Jeddah flood) and revolutions, and that the nonprofit charity sector is necessary to prevent these movements from overcoming societies. He said it achieves this by extending lifelines to those in need and most at risk..
Dr. Al-Barrak added that naturalizing jobs (i.e. restricting them to Saudis) is a national concern for which officials are seeking radical solutions, and he noted that the creation of the HDF is a product of those efforts.
He said the charity and nonprofit sector in the Kingdom has grown exponentially in the past 10 years and that growth relates to growth in employment and the increased need for capable and talented youth.
He added that the purpose of the workshop was to look at ways the HDF and charity sector can partner and cooperate to fulfill two main objectives: naturalizing jobs in this sector and increasing the efficiency of nonprofit workers by providing them with capabilities and supporting rehabilitation programs of an international caliber.
Dr. Al-Barrak concluded by saying that one of the goals of the workshop was to bring together experts, academicians and supporters to map out a clear view of the road ahead.
Related News