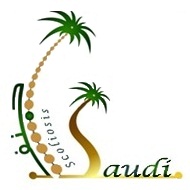 While one of King Saud University's newest departments, the KSU Scoliosis Research Chair has adopted an energetic program to deal with a condition that has affected more the 70,000 Saudi Arabian residents.
KSU officially inaugurated its Scoliosis Research Chair on March 30 of 2011, focusing on a debilitating disorder in which victims' spins are curved from side to side, but the University had an outstanding head start in its quest to combat the problem. The Chair supervisor is Dr. Abdulmonem Alsiddiky.
In the past three years, 150 operations to redress defective spines were conducted, after having set up an integral unit to assess neurologic health in operating rooms – a collaborative effort involving orthopedic surgery and internal organ medicine. In January, KSU held a major conference addressing scoliosis and KSU scientists have presented myriad research papers at major conferences including the 62nd annual Egyptian Orthopedic Association (EOA) and last July's 17th International Meeting on Advanced Spine Techniques in Toronto, Canada.
The Chair led the spine session in the 4th Saudi Orthopedic Association Conference and Chair members have prepared three research papers for publication in scientific journals. KSU has joined the Scoliosis Research Society, the most important international scoliosis association, and during the Toronto conference the KSU Chair agreed in principal to cooperate with the SRS in treatment and research of spine deformity.
The KSU Chair also is cooperating with the College of Applied Sciences in research at the Documentation-Based Care Laboratory for musculoskeletal.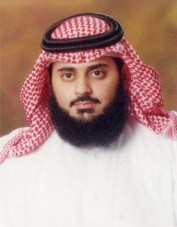 In Dr. Alsiddiky, an expert on children bone surgery and spine formation, KSU appointed a highly-respected director for its Scoliosis Chair. He has been elected to the Scoliosis Research Society (SRS) administrative board and named supervisor of research in the Middle East Region. At the EOA Meeting, Dr. Alsiddiky presented a paper on the discovery in treatment of spontaneous spine deformation, the paper enthusiastically greeted by many among more than 3,000 participants.
The SRS is an internationally-acclaimed body of physicians and allied health personnel whose purpose is to care for those with spinal deformity throughout life, providing patient care, education, research and patient advocacy. Founded in 1966 with 35 members, the SRS has grown to include almost 1100 expert spinal deformity surgeons in 41 countries.
KSU's Scoliosis Research Chair provides a connection between all medical sectors and committees, and is conducting research efforts to support the objectives of the Chair and finding therapies, treatments and options for scoliosis patients. The Chair also works to enhance awareness of scoliosis in the community and attract top notch local and international researchers to establish KSU as a national crusader for scoliosis research in the Kingdom, and to spawn a generation of distinguished Saudi scoliosis researchers and physicians.
The Chair has adopted a lengthy list of objectives:
Plans to perform a Kingdom-wide survey to establish accurate  statistics of scoliosis cases in the Kingdom.
The organization of national programs for early detection of common spinal diseases such as scoliosis – among them congenital, primary, muscular and neurological – as well as training the Kingdom's general physicians and pediatricians and building a network of specialize addressing treatment centers to refer patients.
The establishment of communication between spine disease and surgical experts throughout the Kingdom -- in government and community sectors -- to bolster cooperation and devise new ways to treat specific cases that meet with expert consensus. The Chair will provide means of acquiring expertise regarding complicated cases for referral to appropriate expertise.
Already underway is a national awareness campaign involving scoliosis and the need for early detection. The Chair will publish a booklet about scoliosis, a pamphlet entitled "You and Your Spine," and books on the "Principals of Clinical Physical Checks for Scoliosis. The Chair also plans to launch an Internet website.
Related News