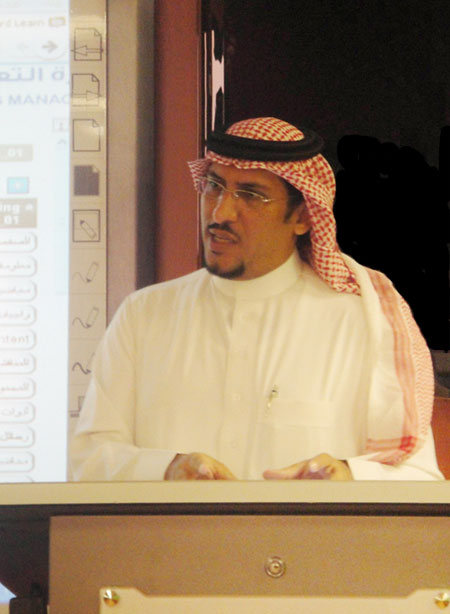 King Saud University has completed a summer-time e-teaching training program for faculty members, with the fourth and final session conducted in early August. The program included three sessions of training for managing systems in e-training, smart classrooms and virtual classes.
Dr. Sultan Al-Mutairi, Chairman of University E-Learning for quality and development, explained that the programs were implemented to enhance KSU's strategic vision of international leadership and further strengthen the foundation of the University's on-going knowledge society. The training will help familiarize deans, division leaders and key factulty members with the use of e-teaching systems.
Dr. Al-Mutairi revealed that because of the program's success, the e-training teaching program will be resumed. E-learning programs already have been initiated for management but nine training programs will be conducted during the ensuing academic year to familiarize all faculty members in the e-training process.
The sessions will explain how to formulate e-content, how to establish a data bank for the e-content, and how to administer e-testing.
According to Dr. Al-Mutairi, training sessions will be available in faculty facilities, as well as in the offices of university leaders who are unable to attend the regularly-scheduled sessions. The e-Learning director said his chair is finalizing the formation of training packages for use in the learning management systems and will be made available to all faculty members to follow up on the training courses. Audio-visual accounts of the training sessions will be recorded and available for distance learning.
Dr. Waheed Al-Hindi, KSU's Dean of Scientific Research, has lauded the concept of the e-learning program, emphasizing that it affords faculty the opportunity to continue further development of teaching skills, and in turn provides KSU students a more effective level of education than received from previous conventional methods.
The KSU Scientific Research Department was created in the late 1990s and became the foundation for the E-Learning and Distance Learning Chair in 2009.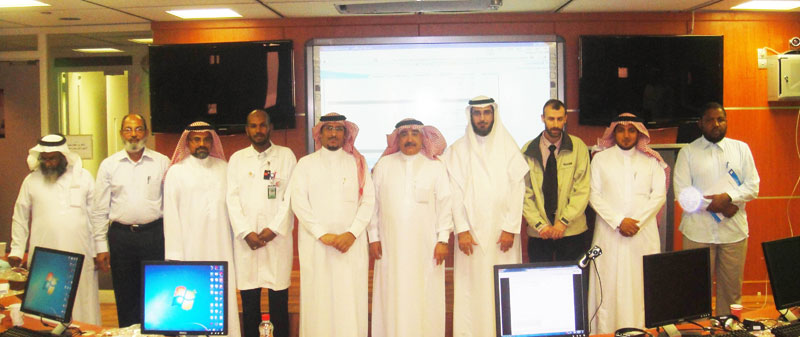 Related News