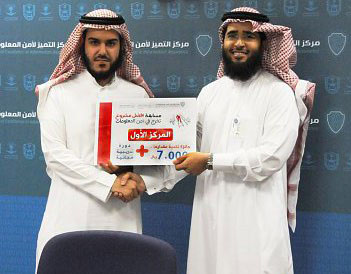 The "Use of Honeypots to Improve Intrusion Detection Process Efficiency" was selected as the outstanding submission in King Saud University's Best Information Security Graduation Project, a contest conducted by the KSU Center of Excellence in Information Assurance (COEIA) and open to all undergraduate students or student from Saudi universities.
Winner of the 2010-2011 competition was Abdullah Abdulaziz Al-Saheel from Al-Imam Muhamad Ibn Saud Islamic University. The winning project, developed under the supervision of Dr. Hassen Sallay, was designed to provide a means of scanning a network at the earliest stage of the hacking process.
The COEIA contest was organized last year with the objective being to identify and establish relations with distinguished students, as well as encouraging information security innovations and participation in the development of knowledge activities within the Kingdom. The top three submissions were decided after contest participants described their projects and then defended them before a COEIA committee.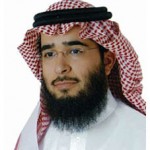 Upon completion of the presentation process, the top three entries were selected and announced by COEIA Founder and Director Dr. Khaled Alghathbar who then presented the prizes.
The KSU student trio of Abdullah Ali Al-Agha, Mohammad Nasser Al-Khalaf and Abulaziz Walid Taher submitted the second-place project entitled "The Guarantor: A New Paradigm to Building Trust on the Web and Preventing Phishing and Online Fraud." This project is based on a theory that prevents online fraud crimes initiated by the use of phishing techniques and scamming tactics.
Third place went to Sleiman Abdulmohsen Al-Shihi and Abdulrahman Abdullah Alkhamis, from Qassim University, under the supervision of Dr. Abdullah Alnajim. Their "Anti-Phishing Detection Tool" is designed to use training intervention for phishing websites detection and help end users to distinguish between legitimate websites and phishing.
In the last year's inaugural competition, KSU students Abdullah Hassan Al-Kelabi and Abdukaziz Salih Al-Ajaji claimed the top prize for their project "AraCAPTCHA", a type of challenge-response test used in computing as an attempt to ensure that the response is generated by a person.
Abdulaziz Abdulrahman Al-Hindi, an Al-Imam Muhammad University student, earned second-place with his project "Improving SNORT Intrusion Detection System efficiency by using vulnerability assessment techniques".
Ayman Ibrahim Al-Nasser and Nasser Ibrahim Al-Khudairy of Open Arab University finished third with their "Image Encryption and Decryption Tool," a device that enables the user to encrypt an image using a numerical key value. This in turn will generate an encrypted version which can be saved on various storage devices and can be decrypted to retrieve the original image.
This competition is only one facet of the Center's effort to fulfill its vision of achieving international recognition and initiate world-class research.
The COEIA was established by King Saud University in March of 2009 in collaboration with the National Information and Communication Plan (NICTP) and in response to the realization of the nation's urgent need for top research and education in information assurance (IA), the practice of managing risks related to the use, processing, storage, and transmission of information or data and the systems and processes used for those purposes. As a field, IA has expanded in scope through the practice of information security, which in turn emerged out of practices and procedures of computer security.
COEIA is the first source of information assurance expertise in this region. Its research programs and focus include:
Information Assurance Management and Governance
Identification, Authentication and Privacy
Internet Surveillance and Forensics
Network Security
The Center's activity falls under three headings: Research and Development, Consultation, and Education.
The Center has published more than one hundred refereed scientific research papers and continues to be extremely active. Among this year's COEIA activities were sponsorship of a network security course and the collection of a bronze medal in the International Exhibition of Invention of Geneva, Switzerland. COEIA also organized an "Information Security Workshop" which was attended by members of the Saudi Ministry of Interior.
Related News