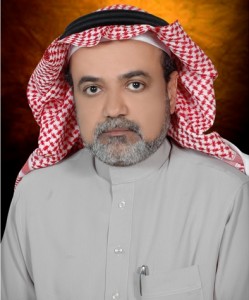 King Saud University's Prince Mutaib bin Abdullah Chair for Biomarkers Research on Osteoporosis recently held its First Lecture Series and Workshop Program, "Biomarkers for Osteoporosis," in the Main Auditorium of KSU's College of Medicine.
Dr. Nasser Al-Daghri was supervisor of a program that attracted 365 attendees despite being held on a holiday. The day's agenda included three sessions featuring a cast of outstanding guest speakers including Dr. Al-Daghri.
The program's first topic was "Osteoporosis at a Glance," with the panelists and their topics including Professor Mohammad Ardawi, epidemiology of osteoporosis; Dr. Mohammad Al-Shaker, pathophysiology of osteoporosis; and Dr. Mona Fouda, diagnosis and frax risk assessment tool.
"Vital Vitamin D" was discussed in the second session with speakers and their topics including Dr. Safia Sherbeeni, Vitamin D deficiency; Dr. Al-Daghri, Vitamin D and the metabolic syndrome; and Dr. Naji Al-Johani, Vitamin D and the thyroid gland.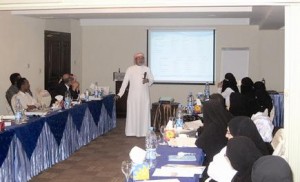 Two speakers highlighted the third and final session, "A Call for Action," with Dr. Yousef Al-Saleh discussing the treatment of osteoporosis and Dr. Hussein Raef addressing screening and prevention of osteoporosis.
Each session was followed by an open forum, with the final session also followed by comments from Dr. Khalid Alkharfy who discussed the KSU Chair's strategic planning and then welcomed recommended. Among the recommendations were the implementation of unifying standards to assess osteoporosis in the Kingdom and the inclusion of Vitamin D in some foods in a ration ranging from 600 to 1,000 units.
The Prince Mutaib bin Abdullah Chair for Biomarkers Research on Osteoporosis was inaugurated in May of 2010, with its goal being to stem the Kingdom's increasing number of osteoporosis cases. The Chair's objectives included:
Conducting basic and applied research in the field of biomarkers of osteoporosis.
Facilitating the application of the results of basic research to clinical practice.
Contributing to the transfer of advanced technology.
Increasing health education and the awareness campaign about osteoporosis.
Developing education and training for graduate students in osteoporosis biomarkers research.
The Chair is in the College of Science, Biochemistry Department, Biomarkers Research Program housed in Building No. 5.
Related News