King Saud University's Date Palm Research Chair (DPRC) will begin its 2011-2012 academic year with a two-day program featuring Prof. Muraleedharan Nair, a noted American phytomedicines researcher and a DPRC visiting professor.
The DPRC, supervised by Dr. Saleh A. Aldosari, was launched in 2009 as the Red Palm Weevil Research Chair, but was renamed this this year and expanded its focus.
Dr. Nair is a member of Michigan State University's College of Agriculture and Natural Resources in which 90 percent of his duties involve research. Phytomedicines are medicines derived from plants linked to elements capable of combating myriad diseases and physical and mental disorders such as cancer, diabetes, and sleep deprivation.
Dr. Nair is scheduled to speak twice at KSU, his August 19 lecture entitled "Cyanidin-3-O-glucoside: A dietary anthocyanin with potential to ameliorate obesity and type-2 diabetes and his second-day topic focusing on "Opportunities, challenges and strategies to develop natural products for plant, animal and human health.".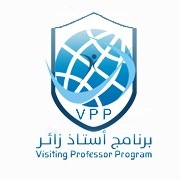 An accomplished scientist, Dr. Nair holds more than 55 patents in various domains and has more than 200 publications covering a wide array of topics such as human tumor cell proliferation inhibition, food components in Jamaican raspberry fruits, health-beneficial qualities of edible mushroom. He has been the lead researcher in a promising project involving the fruit, cherry, which may be linked to the prevention of heart disease and bearing properties potentially capable of replacing conventional pain-killing medicines and anti-inflammatory drugs such as ibuprofen and aspirin.
The project revealed that a bowlful of cherries daily could prevent heart disease and the cherry's anthocyanins (present in higher plant forms such as leaves, stems, roots, flowers and fruits) had painkilling properties more powerful than aspirin and comparable to ibuprofen. He said one day anthocyanins could be marketed as tablets.
"Then people could just pop a pill instead of eating a bowlful of sour cherries," he has quipped.
Chair Supervisor Aldosari expressed his gratitude to KSU Rector Dr. Abdullah Al-Othman for his continued support of international collaboration with the world's premier universities, a key component in KSU's steady advances in various fields of academics and scientific research.
Dr. Aldosari also noted the invaluable contributions of Vice Rector for Graduate Studies and Scientific Research Dr. Ali Al-Ghamdi, who heads the KSU Research Chairs Program, as well as Dr. Abdul Rahman Al-Khudairy, for their success in providing KSU with top international academic talent to serve as visiting professors.
Related News