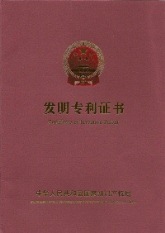 Two King Saud University College of Pharmacy faculty members recently obtained a patent from the Chinese Patent & Trademark Office for their medication to treat asthma.
The medication developed by Dr. Mohammed A. Al-Yahya, professor of pharmacognosy, and Dr. Kamal E.H. El Tahir, professor of pharmacology -- Fagonia Bruguieri freeze-dried extract -- also has been submitted at the International Bureau of the World Intellectual Property Organization (WIPO) and the European Patent Office (EPO). Both submissions are in the publishing stage.
The Intellectual Property and Technology Licensing (IPTL) program at King Saud University is carrying out steps to accelerate the granting of the European patent, which would increase the market potential of the new product because of the broad international protection the patent would provide.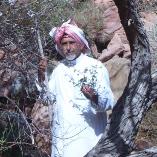 Asthma is among the most prevalent respiratory diseases in the Middle East, where environmental factors such as dust, rain, insects, and aromatic and non-aromatic odors from animal and vegetable sources create allergies among young and old and increase asthmatic secretions such as leukotrienes, P and PAF substances, histamine, interleukins and adenosine.
All these factors help increase airway constrictions, which weakens breathing and reduces oxygenation of tissues, which contribute to brain and vascular damage. And although there are many medications that suppress one or more allergens that exacerbate asthma, until now, no final cure has been found.
Among the many plants the two KSU researchers studied was Fagonia Bruguieri, a perennial wild herb commonly found in Saudi Arabia that had proven efficiency in suppressing asthma.
This unique finding is among the first to demonstrate the value of the Kingdom's green treasures, and it is hoped that pharmaceutical companies and international ministries of health will make use of it. Work is under way to mass produce Fagonia Bruguieri freeze-dried extract commercially, with the IPTL proposing it to pharmaceutical companies in the next few months.
Related News