Dr. Abdulaziz Nasser Aldusari, an expert in urban design and planning, has been quite busy this year, having been chosen in February as the Chief Executive Officer for the Riyadh Techno Valley, King Saud University's technology park that promotes the culture of innovation and competence for its associated knowledge-based institutions and business partners.
Dr. Aldusari has been earned national recognition for his work in the field of environmental planning, sustainability, and development of tourism.
A 1982 graduate of King Saudi University, he traveled to the United States to study at the University of Florida, where he received his master's degree and doctoral degrees in urban and regional planning.
Dr. Aldusari has held several high positions, including Deputy Mayor of Tabuk Region Municipality, Manager of Study and Information Administration in the Ministry of Municipal and Rural Affairs, and chairman of Urban and Regional Planning Department at the King Saud University's College of Architecture and Planning. His most recent assignment was project manager for the Riyadh Techno Valley.
This summer, he spent several months traveling to major technology park conferences, the first in Copenhagen, Denmark, and the second in Washington, D.C.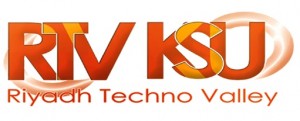 Related News