Two papers were presented by King Saud University faculty members, Dr. Abdulaziz Aldusari and Dr. Ghassan Kbar during the 5th European Conference on Information Management and Evaluation (ECIME), held in September at Insubria University in Lake Como, Italy.
The first paper, entitled Measuring the Effectiveness of National Knowledge Based Economy, was presented by both Doctors Aldusari and Kbar. The paper proposed an innovative method for evaluating the performance of knowledge-based economies and helping them better identify factors responsible for poor economy growth, subsequently helping them to adjust and plan for growth. The study on which this paper was based has been utilized at the Riyadh Techno Valley (RTV).
The second paper, A Fair Partnership Model by Sharing the Benefit of Knowledge Creation, was presented by Dr. Kbar. It explored the complex realm of innovation, which involves the sharing of information and knowledge, the provision of financial support and protection of Intellectual property (IP), all while preserving the right of the inventors.
Dr. Kbar's paper introduced a fair partnership model for innovations that intends to identify the role, right, and responsibility of each party, in addition to providing a good incentive program to attract the venture capital (VC) funds to support the project development.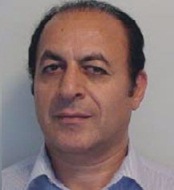 The ECIME 2011 Conference was chaired by Walter Castelnovo, while Danilo Piaggesi delivered the keynote address entitled Information and Communications Technology (ICT) for Social Inclusion and Equal Opportunities.
Dr. Abdulaziz Aldusari, who is Riyadh Techno Valley's CEO, is an expert in urban design and planning, and previously a professor in KSU's College of Architecture & Planning.
Dr. Ghassan Kbar is the Director of the Research and Business Development Department at RTV. He has roughly 22 years of experience in R&D and Academia and has published 50 articles in international conferences and journals.