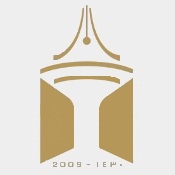 An agreement has been signed between King Saud University and Prince Salman University (previously named Al-Kharj University) in which provides the latter's female lecturers and domestic scholarship recipients with access to KSU's graduate study programs.
Attending the signing ceremony were officials from both universities, including Rectors Abdullah Al-Othman (KSU) and Abdulrahman Al-Asimi (PSU), and Vice Rectors of Graduate Studies and Scientific Research Dr. Ali Al-Ghamdi (KSU) and Dr. Awad Khozeim Al-Asmari (PSU).
After the signing, Dr. Al-Othman congratulated Dr. Al-Asimi on his part in the decision to change the University's name.  A royal decree was issued earlier this year to change of the name of "Al-Kharj University" to "Salman Bin Abdulaziz University", named after Prince Salman bin bin Abdulaziz, Governor of the Riyadh region. Al-Kharj University was created under royal decree and first began operations in 2009, unifying all colleges in the provinces south of Riyadh and forming them into an independent university under the name of Al-Kharj University.
Dr. Al-Othman emphasized, "We are glad to establish cooperation between our two universities, and proud that Prince Salman bin Abdulaziz University was once an extension of King Saud University." He added that in a very short period of time, the independent Prince Salman University has achieved excellence in teaching, and will swiftly achieve excellence in research, as well".
Rector Al-Othman emphasized that the agreement will benefit both universities equally and open up broad venues for cooperation. He noted that KSU services will always be available to Prince Salman University, as they have been to all Saudi universities.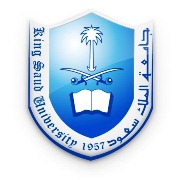 Prince Salman University's Dr. Al-Asimi expressed his gratitude to Dr. Al-Othman and said his university's name change was a tribute to a devoted leader who for many years worked in public service. He congratulated Al-Kharj Province and other provinces served by Prince Salman University, exclaiming that the Prince's name will spur university officials and instructors to improve the institution's national and international standing .
Dr. Al Asimi said KSU has consistently supported all new universities with cooperation agreements, human resources or support on all levels and Prince Salman faculty and students are proud of the institutions affiliation with the Kingdom's largest university.
Prince Salman, the university rector said will maintain close working relationships with the various KSU colleges and Deanships to learn from their skills and experience, especially in higher education, scientific research and other domains. He added that the agreement will greatly benefit Prince Salman's female students section in Prince Salman University.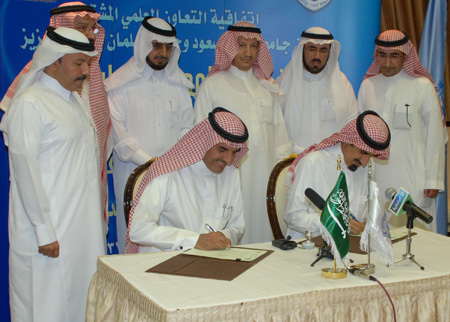 Related News