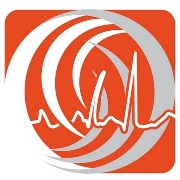 Committed to the principles of social responsibility, King Saud University's (KSU) Rectorate for Graduate Studies and Scientific Research will launch a citywide medical awareness campaign this week. Organized by the University's medical research chairs, the campaign aims to raise public awareness of a broad array of medical concerns and help the Kingdom build a society of knowledgeable and educated citizens.
The eight-day campaign will take place in malls throughout Riyadh, with numerous medical research chairs providing visitors services and consultation in areas such as women's health, asthma, obesity, psoriasis and dental care for children.
Participating chairs include:
Prince Sultan Research Chair for Hearing Disability and Implantable Devices;
Princess Noura Bent Abdullah bin Abdulaziz Chair for Women's Health Research;
Dr. Nasser Al-Rashid Chair of Ophthalmology;
Sheikh Ali bin Suleiman Al-Shehri Obesity Chair;
Asthma Research Chair;
Psychological Health Research and Applications Chair;
Research Chair of Voice and Swallowing Disorders;
Rhinology and Skull Base Research Chair;
Vitiligo and Melanocyte Transplantation Research Chair;
Psoriasis Research Chair; and
Children's Tooth Decay Research Chair.
KSU student organizations committed to the principle of societal partnerships are growing in membership every year, soit is not surprising that many student volunteers will be offering their services for the campaign, which will feature various awareness activities and medical assessments. State-of-the-art medical equipment and devices will be utilized during the campaign, and educational leaflets and handouts have been prepared for distribution. In addition, competitions will offer visitors opportunities to receive valuable prizes.
Related News