Representatives from King Saud University's Office of the Vice Rector for Health Specializations and the Obesity Research Center (ORC) visited the University of Colorado-Denver (UCD) earlier this month to discuss the implementation of a scientific cooperation agreement signed between the two institutions last summer.
Dr. Ahmed Mitwalli, advisor to the Vice Rector for Health Specializations for Postgraduate Affairs and ORC Director Assim A. Alfadda discussed the activation of the agreement with Professor Jerry Wartgrow, the UCD chancellor; Dr. Richard Krugman; and a group of UCD scientists.
The agreement was initiated because of the Kingdom's growing concern with obesity. In one study, it was discovered that obesity is the Kingdom's leading cause of preventable deaths. In an international survey conducted in 2007, Saudi Arabia ranked 29th with 68.3 percent of its citizens being overweight. World-wide, approximately 1.6 billion individuals are deemed to be overweight, with 400 million classified as being clinically obese.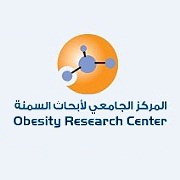 The collaborative agreement was established early last summer when KSU leaders, Rector Abdullah Al-Othman and Vice Rector for Health Specializations Mohammad-Al Shehri, met with UCD Chancellor Wartgow. It includes a joint post-graduate training program which will allow KSU students, male and females, to pursue PhD studies at UCD in clinical proteomics, biochemistry, molecular genetics and molecular biology.
The agreement will hopefully help establish and maintain a world-class proteomics research enterprise at King Saud University's ORC, which will work cooperatively with a satellite laboratory for proteomic research, located at UCD and supervised by Professor Mark W. Duncan, a renowned scientist in proteomics and its clinical applications. Dr. Duncan is no stranger to the King Saud University research program, having visited Saudi five times in less than three years and has faculty status in the King Saud University's ORC.
"The joint postgraduate training program with UCD will certainly help us establish our educational, research and clinical goals," Dr. Alfadda said.
"It will probably begin after the first of the year, although I'm not certain about numbers . . . but I don't believe they'll come in bunches," he said. "We just have to see how many students express an interest in training in the United States and how many of those will be selected based on reviews at both universities."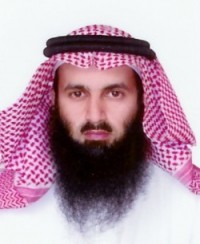 The KSU Obesity Research Center is the first national center for the comprehensive study of obesity and its related disorders. It one of the newer research facilities in the KSU College of Medicine, the Kingdom's first medical college.
The University of Colorado in Boulder was established in 1875 and the university's health service center followed five years later. The University of Colorado at Denver was founded in 1912 as its downtown campus to meet the demands of the capital city's rapidly expanding population. In the summer of 2004, the University of Colorado at Denver and the University of Colorado Health Sciences Center were merged and three years later the Denver campus and the health service center were  renamed the University of Colorado-Denver, a public university.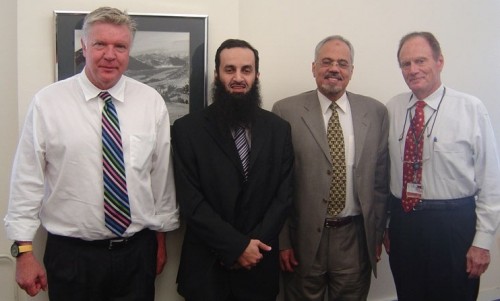 Related News