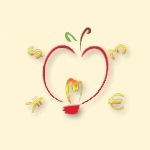 Indicators of King Saud University's Intellectual Property and Technology Licensing (IPTL) program show that the university has recently made a qualitative jump in the number of patent submissions.
From 1990 to 2007, the average number of patent request submissions was 2.2 per year. From 2008 to 2011, the number grew to 45.75 submissions per year, with more than 600 Invention Disclosure Forms submitted by KSU members and more than 100 disclosure forms by non-KSU members.
Some 223 patents were lodged in various patent offices, including 110 to the U.S. Patent Office. The patent submissions came from KSU faculty, researchers, staffers, and male and female students of the university as well as others not affiliated with KSU.
The Invention Disclosure Form includes a full description of the invention, sketches of the invention (if applicable), the approximate date of the invention's conception, and its potential practical and commercial applications. On the form the inventor also can indicate if a prototype has been manufactured and whether any companies might be interested in utilizing the invention.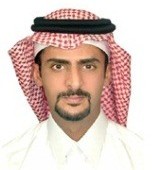 KSU has 120 patent requests in the final pre-submission phase, plus submission requests under study by the IPTL, by local experts, or by international research and evaluation companies in the U.S. and Germany. This waiting period is to allow the appropriate decisions to be taken, according to IPTL rules and regulations, which govern patent request submittal.
The patents cover a multitude of industry-serving domains such as engineering, transport, traffic, concrete, medicine, pharmacology and dentistry. Other domains are energy and its cost-effective consumption, renewable energy, nano and polymer technologies.
Additionally, KSU has accorded special interest to computers and information security.
A total of 151 patent requests were rejected because they lacked relevance, industrial applicability, complete disclosure or were ineligible for patent protection.
A patent is requested by filing a written application at the relevant patent office. The applicant may be the inventor or his/her assignee. The application contains a description of how to make and use the invention that must provide sufficient detail for a person skilled in the relevant area of technology to make and use the invention.
Although it isn't always a requirement to submit claims when first filing an application, they should explain what an applicant is seeking to protect or to exclude others from making, using or selling. In other words, the claims define what a patent covers or the "scope of protection."
After filing, an application is given the status "patent pending." Although this term does not confer legal protection and a patent cannot be enforced until granted, it serves to provide warning to potential infringers that if the patent is issued, they might be liable for damages.
The IPTL program is the channel through which innovators at KSU and other individuals can protect their intellectual property first and then witness their creative ideas transformed into real products that have an impact on society. This helps strengthen the society's confidence in the role of KSU and increases industry's trust in KSU's scientific and technical capabilities, which would lead to building a long-lasting and sustainable partnership between KSU and an industry.
KSU ranks first among Arab countries in terms of patent registration with several of its faculty members holding U.S. or European patents for which they have been awarded King Abdulaziz medals.
Number of Patents
Prior to 2008
2008
2009
2010
2011
Granted Patents
35
4
1
6
7
Published Requests
2
1
12
30
17
Requests Lodged
3
5
10
35
55
Total
4010237179
Related News