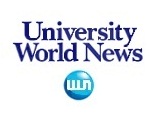 An article, entitled Rankings herald an Arab renaissance, by Professor Khaled Al-Rasheid, director of the Distinguished Scientists Fellowship Program at King Saud University, was recently featured in University World News, a highly-regarded international newspaper and Website.
In the article, Dr. Al-Rasheid provides insight into King Saud University's swift rise from a relatively unknown institution to one of international stature that would be the impetus for a much greater broad-based academic program throughout the Kingdom.
According to this article, in 2006, three of Saudi Arabia's leading universities received low standings in the Webometrics Ranking of World Universities and not one was even mentioned by Shanghai Jiao Tong University's Academic Ranking of World Universities (ARWU).
The Kingdom's academics and political leaders were quite concerned.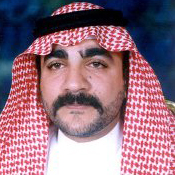 Questions were raised in Saudi Arabia's Majlis Al-Shura (Consultative Council), and the nation's leaders soon initiated a determined campaign to enhance the Kingdom's international academic standing, especially that of King Saud University, which in 1957 became the country's first modern institution of higher education.
Led by KSU Rector Abdullah Al-Othman and KSU Vice Rector Dr. Ali Al-Ghamdi, the country's academic leaders adopted a series of plans to upgrade their academic standing. Unacknowledged by the Shanghai Jiao Tong University in 2006, five years later KSU was listed 261 in the Shanghai Rankings and among the top 100 for highly-cited researchers. In ISI-indexed journals in the natural and social sciences, this pace was surpassed only by Australia.
Dr. Al-Rasheid's article notes some of the key initiatives in the comprehensive plan initiated by Rector Al-Othman and Vice Rector Al-Ghamdi, such as bringing King Saud University into the digital age by encouraging faculty to go online and start their own Web pages, and shortly after the University cracked the world's top 200 in the Webometrics rankings.
The international attention in the polls helped build the foundation on which the overall plan was conducted.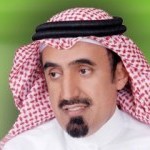 In addition, the University adopted the Distinguished Scientists Fellowship Program which would attract internationally-distinguished scientists to the Kingdom and establish collaborative relationships with leading universities and research institutes. Some of the first relationships established were with the Free University of Berlin, the University of Texas, Leeds University and the Chinese National Academy.
KSU academics are also being encouraged to publish in highly regarded journals and present their research at international conferences, which has given them invaluable practice and exposure. The University has also signed an agreement with Macmillan, the publisher of Nature, to help the academics develop the ability to write quality papers. Editors from Nature Publishing frequently visit KSU to provide advice on international publishing.
Since 2008, the university has recruited many highly-regarded international scientists and established several well-endowed research chairs. These are not only in the natural sciences, medicine and engineering but also in the social sciences, management and humanities.
For example, KSU chairs have been established in contemporary Islamic studies, teaching Arabic to speakers of other languages, peace studies, corporate social responsibility, Arabic language and literature, diabetes, ophthalmology, heart disease and obesity.
In addition, undergraduate teaching has been upgraded by establishing the Preparatory Year (PY) program with an emphasis on attaining proficiency in academic English.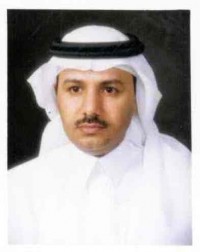 King Saud University's future looks even brighter considering the broad efforts by the Kingdom to diversify the country's economy and create industries based on science and knowledge. To accomplish this, the Ministry of Education formulated a 10-year plan from 2004 through 2014 aimed at establishing a universal and competitive system of primary and secondary education and training a competent literate and numerate workforce.
Thousands of Saudis, many of them women, are being sent to study in countries such as England, the United States, Australia, France, Germany and Switzerland, with the total expected to soon reach 100,000.
Plans are also underway to begin an online university and establish partnerships with prominent universities and institutes in Europe, North America, China and Korea.
King Saud University has been given a special role in the transformation of higher education. It is expected to develop world-class doctoral programs without neglecting undergraduate and professional education. It is conducting cutting-edge research in nanotechnology, medicine, biochemistry and engineering while continuing to emphasis scholarship in traditional literary, cultural and religious studies.
To achieve these goals, KSU has focused on using global university rankings as a benchmark and a stimulus, and Dr. Al-Rasheid's Rankings herald an Arab renaissance suggests that Rector Al-Othman has great reason to smile.
In 2009, KSU made its first appearance in general international rankings. It was ranked at 247 in the Times Higher Education-QS World University Rankings and 500 in the Academic Ranking of World Universities produced by Shanghai Jiao Tong. In 2010 the university registered further advances, reaching 221 in the QS ranking and the 300 to 400 band in the Shanghai rankings.
This year has brought further recognition. KSU reached the top 200 universities in the QS rankings. The university was rated highly in the academic peer review and international faculty criteria. The university's score for citations per faculty was admittedly very low, reflecting the limited extent of research and publications a decade ago rather than current reality or future aspirations.
In the 2011 Shanghai rankings, the university reached 261st place overall. It was in the top 100 universities for highly-cited researchers, reflecting the recruitment of top-flight scientists under the Distinguished Scientists Fellowship Programme.
With regard to publications in ISI-indexed journals in the natural and social sciences, over the last three years the university has begun to do very well. Its score on this indicator was, for example, only exceeded by six Australian universities. In addition, KSU is now beginning to publish papers in elite journals such as Science and Nature and these are confidently expected to increase in coming years.
Dr. Al-Rasheid's article does identify some formidable challenges that face King Saud University's pursuit of excellence, but its leaders Rector Al-Othman and Vice Rector Al-Ghamdi, among others, show no inclination to back down. Indeed, the initiatives that KSU has begun over the past few years have laid an impressive foundation that is likely to lead to further progress in coming years.
Related News