The 4thInternational Chemistry Conference, organized by the Saudi Chemical Society and King Saud University's Chemistry Department, began on Saturday at the Madareem Crown Hotel in Riyadh, where 400 researchers gathered for three days.
Chaired by KSU Associate Professor Ahmad H. Al-Ghamdi, the Conference includes 10 major topics:
analytical chemistry,
environmental and green chemistry,
physical chemistry,
organic chemistry and chemistry of natural products;
inorganic and materials chemistry;
biochemistry and pharmaceutical chemistry;
nanotechnology and the development of nano products;
chemistry education;
renewable energy and water studies; and
industrial chemistry.
The focus is on the most recent developments in chemistry in academic laboratories and specialized centers and what the results mean to future research projects. The topics are being addressed in a series of lectures, discussions, individual presentations, and training sessions.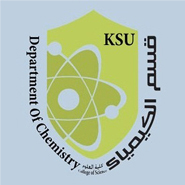 Saturday's opening session was launched by Conference President Dr. Daifallah M. Al-Dhayan, Chairman of the Department of Chemistry and Saudi Chemical Society supervisor, who discussed the Conference's history, emphasized the efforts that goes into such a distinguished endeavor, and thanked KSU Rector Abdullah Al-Othman and committee members for their unyielding support.  This year's conference coincides with the 100th anniversary of the Nobel Prize awarded to Madam Marie Currie and the centennial year of the International Associations of Chemical Sciences.
In addition, Dr. Abdulrahman Alwarthan, Chairman of the Scientific Committee, took the opportunity to emphasize the quality of research papers submitted. He noted how important such papers are to successful chemical research and how the Conference's participants are all providing significant contributions to future research at the local, regional and international levels.
Speaking for the conference participants, Dr. Sultan T. Abu-Orabi, President of the Union of Arab Chemists and Secretary General of the Federation of Arab Universities, thanked Rector Al-Othman for attending the opening ceremony and for the stellar organization provided by his university. Dr. Abu-Orabi also emphasized the importance of the conference and how it is bringing the international chemical research community together to share their scientific expertise and develop cooperation among all chemists in the Arab world.
In turn, Rector Al-Othman welcomed the participants and expressed the importance of universities playing a lead role in research in every country. He explained the ambitious plans developed by King Saud University, in which chemistry research shall contribute to the development of the Kingdom's economy knowledge, and emphasized the need for further research conferences and joint programs to generate further interest and activity in the various research sciences.
The three-day Fourth International Chemistry Conference will take place between November 19-21.
Related News