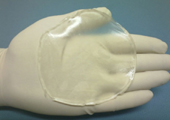 King Saud University has registered for a patent on an anti-germ wound bandage that could potentially replace the traditional hydro gel bandages used in the United States, Europe and Japan.
The new bandage, an idea developed by KSU student Akram Ahmad Al-Moussa, is more effective because it incorporates longer-lasting germ-killing water substances made from special water-soluble polymers such as PVA Polyvinyl Alcohol, PVP Polyvinylpyrrolidone and some natural polymers like chitosan, a hemostatic agent that can coagulate great amounts of liquids oozing from the wound, diminishing the time between dressing changes, thus reducing the danger of external infections from ambient pollution.
The new bandage moisturizes and cools the wound area, which reduces pain and increases the feeling of wellbeing. The new bandage also does not stick to re-growing cells, accelerating the healing process and making it possible to readily change bandages without harming the newly-created cells.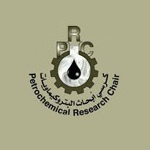 The patent was based on a Polymer Chemistry MS thesis written by Al-Moussa, a member of the KSU Colleges of Sciences chemistry department. The thesis, which addresses preparing bandages containing anti-germ agents, was supervised by Dr. Salem Al-Deyab, professor in the Chemistry Department and leader of the polymer MS program and the Petrochemicals Research Chair (PRC).
The jury was headed by Dr. Salem Al-Deyab and included Dr. Mohamed H. El-Newehy and Dr. Ahmed Abdel-Fattah.
Related News