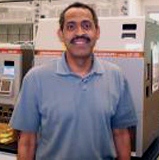 Dr. Muralee Nair, a noted Michigan State University expert on bioactive natural products and phytoceuticals, will be visiting King Saud University for a second time in three months, and will be delivering three scientific lectures.
Dr. Muralee Nair, a Date Palm Research Chair (DPRC) visiting professor, is a distinguished researcher in the field of natural-product chemistry and is an international authority on natural products and functional foods. He has more than 55 patients in various fields and above 200 research articles in peer reviewed journals.
Dr. Nair joined KSU as a visiting professor under the university's Distinguished Scientist Fellowship Program to help the DPRC develop its research program and also to support graduate students of the department and .  His KSU visit scheduled to visit to the will be from December 3-9.
On this occasion, the DPRC welcomes all interested parties to attend Dr. Nair's lectures, each which will be an opportunity to gain invaluable insight and knowledge from this renowned scientist.
The first lecture, Moving laboratory research to the market place, will take place on Sunday at 11 AM at the Faculty of Food and Agricultural Sciences' general auditorium.

The second lecture, Food, health and the ugly truth, will take place on Monday at 10 AM in the College of Arts building (auditorium 7 B), and live telecast at KSU's women's campuses in Malaz and Olaysia. This lecture is a collaboration between the DPRC and the College of Arts' Department of Communication.
Dr. Nair's third and final lecture, Determination of antioxidant and anti-inflammatory activities of extracts and compounds, will take place on Tuesday at 10 AM, at the College of Food and Agricultural Sciences Plant Pathology Lab (1A 50).
Phytoceuticals are plant-derived chemicals not considered to be essential or conditionally essential nutrients in the human diet, and believed to have beneficial health effects. According to Dr. Nair, his MSU phytoceutical research team aims to:
Determine the structure and structure activity relationships of natural products in plant parts that have potential to be developed as alternative medicines;
Determine the efficacy, toxicity and dosage of ingredients in supplements or
potential natural products to be developed as botanical drugs and;
Evaluating phytoceutical components to enhance food safety.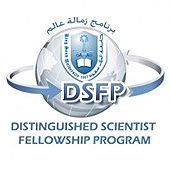 Related News