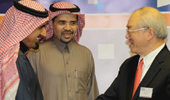 Dr. Nam Pyo Suh, credited by some South Koreans for energizing his nation's entire higher education system during his presidency at the Korea Advanced Institute of Science and Technology (KAIST), was the guest speaker in last week's three-day International Conference on Graduate Studies and Scientific Research at King Saud University.
Since assuming his position in 2006, after an extensive academic career in the United States, where he spent four years as a presidentially-pointed assistant director in the National Science Foundation, Mr. Suh has guided KAIST from what was deemed to be a struggling university into a world-class institution.
The highly-motivated and no-nonsense university president has doubled KAIST's budget to $421 million and implemented imposing standards for both faculty and students that significantly improved the university's international rankings. KAIST went from 198th to 69th on the Times Higher Education-QS world rankings and lifted the university into the Shanghai Rankings 201-302 range.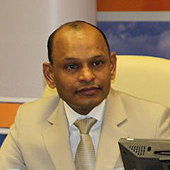 At the outset, he released a one fourth of the university's 525-member faculty and hired 35 new instructors. Once a tuition-free university with 8,000 students, KAIST now imposes a charge on those with less than a 3-point average, the amount depending on how far below the student falls below the required average.
The KAIST president was joined by eight international experts in graduate studies and scientific research. Each provided a comprehensive review of his or her particular program, explaining all the plans, work processes, and strategies used in planning, execution and review process. They also described new international practices and proposed methods to help assist in programs such as the 2030 Strategic Plan outlined by KSU Rector Abdullah Al-Othman earlier in the program.
The guest panel included:
In addition to KSU Rector Abdullah Al-Othman, University deans, administrators, and faculty attended the event along with notable Saudi business leaders such as Dr. Abdulaziz Jazzar, an Executive Partner of Malaz Capital, a venture capital firm based in Riyadh; Dr. Ahmed Habib Salah, the director general of the Ministry of Panning; and Mohammed Al-Jasser, executive vice president for Saudi Telecom (STC).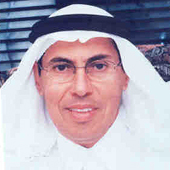 In Dr. Jazzar's speech, he provided valuable perspectives of Saudi Arabia's private sector when it comes to the role of graduate studies in employment.
Beyond the presentations, the meeting featured field trips to KSU chairs where they were informed of the various programs implemented and allowed to witness how the programs are being maintained in accordance with the University's approved strategic plan. KSU's strategic plan consists of key elements such as an educational process, a quality administrative environment, technical facilities, scientific research, and interaction with the community.
The objectives were used to build an integrated, comprehensive, long-term process, promote scientific and community services, and playing a distinctive educational role internationally.
Similar meetings are being conducted in other countries, enabling academic leaders the opportunity to discover programs that uphold the most stringent standards and criteria or to discover nuances that can be used to improve existing programs at their respective universities.
Related News