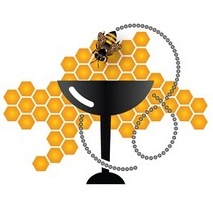 The 4th International Invention Fair in the Middle East (IIFME), held on November 21 - 24 in Kuwait City, awarded a gold medal to Dr. Ahmed Al-Khazim, supervisor of KSU's Chair of Engineer Abdullah Ahmad Bagshan for Bee Research for an invention that protects bees and increases honey output, especially in extreme heat.
The Gulf Cooperation Council (GCC) Patent Office, located in Riyadh, Saudi Arabia, has also awarded a prize to this invention, System for monitoring, creating, regulating humidity, temperature and CO2 in a beehive, which certainly suits Saudi beekeepers, as it provides an ideal environment for bees in hot and arid climates.
Dr. Al-Khazim expressed his joy at receiving the award, which he said is the result of the Bagshan Bee Research Chair's tireless pursuit of excellence. He pointed out, however, that the award not only recognizes his and the Chair's innovation and achievement, but the commitment of the KSU leadership which spares no effort to encourage ambitious scientific projects, nurture young researchers, support research chairs and provide a suitable setting for scientific creativity.
The IIFME, held under the patronage of the Emir of Kuwait Sheikh Sabah Al-Ahmad Al Jaber Al-Sabah featured 150 inventors from 35 countries. Out of 1200 submissions, 170 inventions were chosen and displayed at the fair, which was held under the slogan Where Inventors Meet Investors, while the event was organized by the Kuwait Science Club and the International Exhibition of Inventions in Geneva.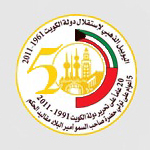 In particular, he expressed his gratitude to KSU Rector Abdullah Al-Othman, Vice Rector for Graduate Studies and Scientific Research Ali Al-Ghamdi, and the Chair's sponsor Engineer Abdullah Ahmad Bagshan for their support to the Research Chairs Program.
The Bee Research Chair has seen a good amount of success in 2011, winning a gold medal at the 39th International Exhibition of Inventions of Geneva, a gold medal at the 11th British Invention Show (BIS) and a silver medal at the 10th Malaysian Technology Expo (MTE). Closer to home, the Chair won the 2011 KSU Innovation Center Prize, as well as the Rector Al-Othman Prize for distinction in societal partnership.
The Chair has six new patents being registered in the European Patent Office.
Established in February 2009, the Bagshan Bee Research Chair provides invaluable services to the Saudi beekeeping community, providing training courses for beekeepers to develop important skills, techniques and understanding of various new technologies relevant to the beekeeping industry. Such services enable Saudi beekeepers to produce more honey, protect bees from pests and yield other bee products.
Related News