It has long been recognized that hot weather, a combination of high temperature, low humidity, solar radiation and high winds can cause problems for concrete production, as well as decreased long-term strength for hardened concrete.
Three King Saud University researchers, Doctors Abdulaziz Al-Negheimish, Abdulrahman Alhozaimy and Rajeh Al-Zaid, started several years ago to look for a solution to these problems, and developed a process which was recently awarded United States Patent number 8071010.
In 2008, the innovation, entitledProcess for producing concrete in hot weather, was was submitted to KSU's Intellectual Property and Technology Licensing (IPTL) program which investigated it, and evaluated it. Pleased with the prospects of the invention, the IPTL assigned an international law firm to prepare the patent request and submit it at the US Patent and Copyright Office.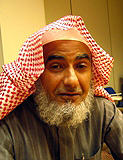 On December 6, the invention received United States Patent approval.
This invention is described as a process for manufacturing concrete bodies in an environment of elevated temperature, in a way that will increase the cement's efficiency.
The unprecedented process is considered an important improvement for concrete cement production in Saudi Arabia, where extreme summer temperatures pose a challenge to the Kingdom's colossal demand for building and construction. Saudi Arabia's construction industry is forecast to reach a value of $23 billion and post an annual average growth of 4% between 2011 and 2015.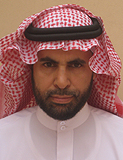 The new process is also distinguished by its simplicity, which makes it feasible in the Saudi climate, with the advantage that it saves on the quantities of water and cement used in the manufacture of this concrete.
At present, steps are being taken by the Intellectual Property and Technology Licensing (IPTL) program to market this invention and introduce it to pertinent establishments in the coming few months.
Related News