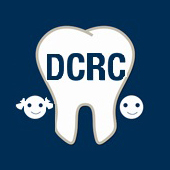 King Saud University's Dental Caries Research Chair (DCRC) recently sponsored a ceremony to celebrate Universal Children's Day.
After an opening speech by Dean of Student Affairs Dr. Tareq Al-Rayes and Dr. Abdulaziz Alsaif, Vice Dean for Hospital Affairs, the ceremony featured two instructional lectures by
The first lecture was entitled "How to Deal with your Child" by Dr. Khaldoun Marwa, Consultant Psychiatrist in King Fahad Medical City and Assistant Professor in KSU College of Medicine. He related to the audience the major psychological problems that a child faces and the modern pedagogical approach, with religious ethics.
The second lecture was given by Dr. Nahla Jastaniya, a graduate student in dentistry in KSU. Her lecture was entitled: "How do you take care of your teeth?" She said this was a vital question as studies show that 75-90% of children have dental caries (i.e. tooth decay).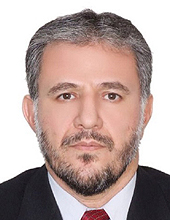 The ceremony also included a mini-clinic in which practitioners checked children's teeth. In addition, children and their parents learned about the importance of teeth, how to preserve them and the ideal foods for dental health for young children.
Dr. Hassan S. Halawany, Assistant Professor in the Department of Periodontics & Community Dentistry, as well as the DCRC director, noted how he and his chair relished the opportunity to sponsor such an important event, saying it was among the Chair's purposes to serve society and improve the well-being of the community.
A 2006 study conducted in military Jeddah primary schools, looked into the prevalence, severity, and pattern of dental caries in 6 to 7-year-old children. The results showed that 96% of the children experienced tooth decay.
Similar results obtained elsewhere in the Kingdom have suggested that the dental-caries rate for Saudi children has reached an alarmingly high percentage, affects them physically, psychologically and socially due to tooth loss, pain, malnutrition, poor academic performance and frequent absences from class.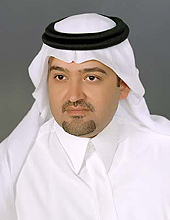 The College of Dentistry at King Saud University sees a need for more comprehensive efforts toward preventing dental caries, and that they are committed to providing extensive research and frequent outreach programs to support the fight against tooth decay. An important component of this commitment is the establishment of the Dental Caries Research Chair, which conducts advanced research on caries in children at both local and international levels. The DCRC also provides scientific recommendations to the Kingdom's leaders responsible for health policy.
This Saudi celebration of Universal Children's Day attracted over 30 local sponsors including the Ministry of Information, the Ministry of Social Affairs, King Saud University, the Riyadh Region Traffic Administration, Saudi Aramco and foreign embassies.
Related News