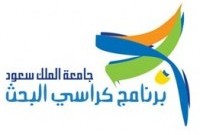 King Saud University's efforts to extend its expertise and resources to Saudi society was illustrated by a broad medical awareness campaign in late September that informed the public about important aspects of health. The campaign, supervised by KSU's medical research chairs under the aegis of the Vice Rectorate of Graduate Studies and Scientific Research, informed the general public about the causes of common diseases, as well as the means of avoiding them and limiting their spread.
Dr. Mohammed Wadaan, Assistant Vice Rector for Graduate Studies and Scientific Research, said that the campaign lasted eight days and took place in malls and prominent locations such as the Panorama Mall, the Al-Othaim Mall, the Sahara Mall and the Riyadh Gallery.
Dr. Wadaan said that between October 26 and November 1, the awareness campaign provided on-site services to visitors, including medical testing and advice, as well as a wealth of awareness literature and live presentations.
The assistant vice rector said that many KSU's medical research chairs took part in the campaign, including:
The Prince Sultan Research Chair for Hearing Disability and Implantable Devices (RCHD);
The Princess Noura bent Abdullah bin Abdulaziz Chair for Women's Health Research;
The Dr. Nasser Al-Rashid Chair in Ophthalmology;
The Sheikh Ali bin Sulaiman Al-Shehri Obesity Chair;
The Asthma Research Chair;
The Psychological Health Research and Applications Chair;
The Voice and Swallowing Disorders Chair;
The Rhinology and Skull Base Research Chair;
The Vitiligo Research Chair;
The Psoriasis Research Chair;
The Dental Caries Research Chair and;
The Prince Mutaib Chair for Biomarkers of Osteoporosis.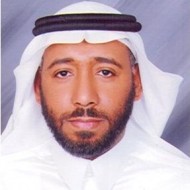 Dr. Wadaan said that in spirit with the University's policy of developing societal partnerships, many physicians and student volunteers, both male and female, offered their services over eight days. He noted that a great variety of events and activities were organized to effectively raise awareness and knowledge about the health risks and successful healthy habits recognized by scientific researchers and the health-care industry.
Related News