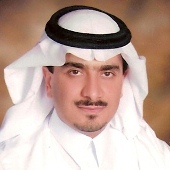 King Saud University's King Abdullah Institute for Consulting  and Research Studies (KAI) has been selected as a partner in the development of a national strategy to protect the Kingdom's information systems from unauthorized access, disruption, modification or destruction.
Sponsored by the Saudi Ministry of Communications and Information Technology, the project aims to ensure the highest levels of information security within the Kingdom, in line with the national leadership's directives.
Dr. Mohamed Alharthi, Dean of the King Abdullah Institute for Consulting  and Research Studies, delivered this announcement, emphasizing the importance of this project, saying, "We are proud that our Institute was the Ministry's choice to implement such an important national project.
"This is a wonderful opportunity, and a collective vote of confidence by the Saudi leadership in KSU and its many talents. We are proud of their confidence in us, and we will strive to enhance it in all matters pertaining to our national interests."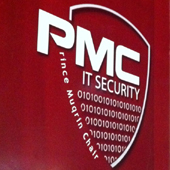 Dr. Alharthi said the Institute's final product will meet the most stringent and exacting international standards, laying the foundation for protection from online intruders and for developing methods to counter their tactics. The Dean pointed out that the project will also help raise the nation's information security capabilities and national expertise in this field.
The Dean closed his speech by expressing his deep gratitude to officials in the Ministry of Communications and Information Technology for the project's added opportunity to collaborate with international experts in the field of information security.
The Prince Muqrin Chair for Information Security Technologies (PMC) will assist in making this project succeed, and Dr. Fahad Muhaya, the Chair's supervisor, has been named the project's team leader. Expertise and consultation will also be provided by the US-based Camber Corporation, which is headquartered in Huntsville, Alabama.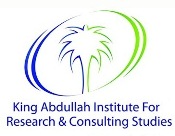 "The combined expertise of these international parties will ensure a thorough commitment to excellence," he said. "We are keenly aware of the importance of this project and the strategic dimensions of its execution. We know how dedicated our leadership is to the preservation of information security, and fully cognizant of its impact on national security. In this respect, KSU is sparing no resources in the execution of this project, and working in a manner that will fully serve its objectives."
It is said that hackers scan computers accessible to the Internet approximately one million times per day in order to break into them. The PMC is a research and education organization for the protection of computing and information assets.
Founded in 1990, Camber Corporation is a defense contractor organized into three groups:
Aerospace and defense
Training, technology and systems
National security
Related News