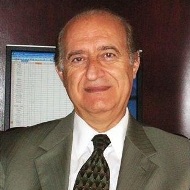 The report published in the December 9, 2011 issue of Science Magazine on Saudi universities has been a catalyst for heated discussions in local Saudi Arabian circles with some groups supporting the programs designed to attract distinguished scholars with outstanding publishing track records, while other groups have found fault with the programs and believe that they have been mismanaged. It is not my intent here to enter the fray or take sides. A letter that I submitted to Science Magazine is intended to communicate my view of this issue to its readers and to whomever reads it from my own perspective—that of a person brought from the United States to share his expertise with the faculty members in the Arabic Language Institute at King Saud University.
For over twenty-two years, I served as professor at two prestigious institutions of higher education, namely, Ohio State University and the United States Military Academy at West Point. I was attracted to the latter by financial as well as academic incentives, very similar to the practice used by Saudi universities criticized by the article in question.
The obvious mishandling of the "recruiting" effort at King Abdulaziz University prompted the report.  Many of us in academia would look with suspicion at unusual, unsolicited job offers, especially those coming from total strangers; thus, Professor Robert Kirshner's negative reaction and comments may well be justified. Nevertheless, the article cast the entire recruiting system in a negative light and subjected it to unfriendly scrutiny. It's common practice in American higher education to make attractive offers to secure the best professors and scientists, resulting in the not-so-insignificant number of faculty members migrating from institution to institution. Saudi universities, while relatively young, are in dire need of bolstering their ranks with distinguished scholars who are expected to contribute to the research effort coveted by most Saudi universities, in addition to teaching classes and serving as role models for other faculty members. It is in this manner Saudi faculty members become familiar with different standards of work and research ethics. Why would these same universities be criticized for using tried and true employment procedures to enhance their academic status and rankings with international organizations? While it is true that there may be aberrations in practice, the concept of attracting accomplished professors and scientists should be commended on its own merit.
It should be noted that universities and academic programs are ranked on the basis of a number of variables, most important of which are the faculty who populate them. To a great degree, it is the scholarly status of the faculty that causes a majority of programs to rise and fall along the ranking scale. It is a given that certain aspects of universities are permanent, i.e., labs and libraries; but professors come and go for various reasons. Saudi universities and those in charge of higher education may have made this realization and thus supported hiring programs designed to attract and maintain the employment of the best possible scholars. In fact, this controversy, brought to the fore by Science Magazine, is indicative of the success of this effort. Universities, like corporations, compete in their own fields, and the practices involved in their hiring practices are often fair game for criticism by opponents—local and foreign. Improving the manner in which the recruiting mechanism works is a given; therefore, the system of employment should move forward full speed for reasons outlined here.
Ideally, a combination of faculty (Saudi, Arab, international) should be highly engaged in implementing the mission not only of higher education, but pre-collegiate education as well. Without a doubt, faculty can play a positive role in forming a national educational policy aimed at developing new study and work ethics for future generations. All advanced countries and those with emerging economies (e.g., China, Korea, Malaysia, etc.) share a common denominator: study and work ethics. It must be stressed, underscored, and emphasized that these ethics do not occur in a vacuum or solely through theorizing. Upcoming generations must experience them first hand through interaction with role models in classrooms, laboratories, research groups, and elsewhere; hence the intrinsic value of the recruiting programs in Saudi universities.
Professor Mahdi Alosh
Head of TASOL Research Chair
Arabic Language Institute, King Saud University
Related News