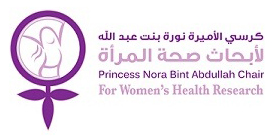 King Saud University's Princess Nora bint Abdallah Chair for Women's Health Research recently took part in the 1st Family Medicine Congress, which was held by the World Organization of Family Doctors Eastern Mediterranean Region (WONCA EMR) .
Between December 17 and 19, some 600 physicians from all over the world convened in Dubai for the event that covered a broad array of topics that included the prevention and control of non-communicable disease, primary health care, nursing services, home care, medical research strategies and family medicine in the Arab World.
Dr. Al Joharah M. Al-Quaiz, supervisor of the Chair, presented a research paper on "Women's Health in Saudi Arabia: A Changing Pattern." The paper reviewed national literature and research data about chronic diseases, comparing men's and women's statistics.
According to Dr. Al Quaiz, chronic non-contagious diseases affect 71% of the population and affect more women than men as women, on average, live 5-8 years longer than men.
Analysis of Saudi health studies showed that women are more prone to obesity than men by a ratio of 26.4% to 44% and that women are more prone than men to develop an abnormal systolic blood pressure, which is the pressure of blood during the beating of the heart.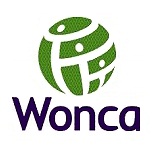 The paper also revealed that women are more prone to develop diabetes and metabolic syndrome, by a ratio of 42% to 37.2%.  Metabolic syndrome is a name for a group of risk factors that occur together and increase the risk for coronary artery disease, stroke, and type 2 diabetes.
The paper also noted that national studies showed that the ratio of women who smoke has increased sixfold between 1993 and 2004, with the numbers increasing even more rapidly in the past few years.
Among the paper's recommendations:
Factors that contribute cardiovascular diseases among women increase as they age; therefore, women and health workers should be educated about these factors and how to avoid them;
Organize awareness campaigns about maintaining an ideal weight;
Anti-smoking awareness campaigns should be intensified, especially among girls and young women;
Establish health clubs and safe areas for walking for fitness for females;
Introduce programs to address these health issues both nationally and throughout the pan-Arab regions.
Figures released by the Saudi Diabetes and Endocrinology Society in 2010 said that 70% of the Kingdom's population is obese. Studies suggest a number of actors contributing to the increase:
Higher wages
Spread of fast-food restaurants
Changing nutrition habits
A lack of physical activity
Inaugurated in December 2009, the Princess Nora bint Abdallah Chair for Women's Health Research seeks to establish programs for understanding, preventing and treating the health problems of Saudi women.
WONCA, an affiliate organization of the World Heath Organization (WHO), was founded with 18 members in 1972. Currently, it has 120 member organizations in 99 countries, including 10 organizations with collaborative relations with WONCA. The total membership of WONCA's member organizations includes over 250,000 general practitioners and family physicians.
Related News