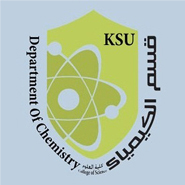 In the waning days of 2011, Dr. Amani S. Awaad, Associate Professor in King Saud University's Department of Pharmacognosy, participated in two prominent scientific conferences: the "New Horizons in Natural Products", held in Nottingham, England and the annual Meeting of the Phytochemical Society of North America, held in Hawai`i.
"New Horizons in Natural Products", which was hosted by the University of Nottingham School of Chemistry, took place in early November.  Dr. Amani received the invitation to participate in this conference in recognition of her scientific contributions and research efforts in the field of natural products. She has indeed contributed a significant amount of research in pharmaceutical biology (i.e. medicines derived from natural sources) with some 44 research studies and international publications.
In this conference, Dr. Amani highlighted the burgeoning scientific status of King Saud University at the academic and scientific levels. She also highlighted KSU's most recent achievements and findings of the research on natural products.
A month later, Dr. Amani Awaad attended the 50th Anniversary Meeting of the Phytochemical Society of North America (PSNA 2011), held on December 10–15 and attended by more than 400 international specialists and industry representatives.
In the Hawaiian conference, she delivered a lecture titled Evaluation of the antimicrobial activity, sub-chronic toxicity and wound healing effect of Cunninghamella species and some of its isolated compounds. In her lecture, Dr. Awaad outlined her research that explored the antimicrobial activity of various Cunninghamella fungi.
In addition to her presentation, Dr. Awaad again took the opportunity to underscore the recent gains in quality research and publishing being made by King Saud University, and subsequently a rising international reputation in higher education.