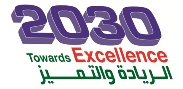 In order to achieve distinction in the domain of Information Technology and Telecommunications within the KSU 2030 Strategic Plan, the Deanship of Development, led by its dean Professor Salem S. Al-Qahtani, held a meeting with the Development and Quality team in the College of Computer and Information Sciences (CCIS). The team is headed by CCIS's Vice-dean for Development and Quality Professor Hassan I. Mathkour.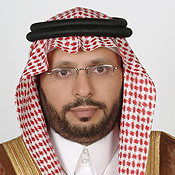 The meeting addressed means of implementing Initiative 5 (Distinction in Information Technology and Telecommunications), from the first strategic objective of the Strategic Plan. A number of projects supporting this initiative were reviewed and the efforts of the CCIS for implementation were reviewed.
At the start of the meeting Dean Al-Qahtani, who is also head of the KSU 2030 Strategic Plan team, outlined the Plan's strategic objectives, asserting that all university units have a vital role to play in carrying the plan to fruition via implementing their own individual plans in support of the main Strategic Plan.